This is an archived article and the information in the article may be outdated. Please look at the time stamp on the story to see when it was last updated.
ARAB, Ala. – An Arab police officer shot a man who they say was prowling neighborhoods Monday afternoon after a brief pursuit, according to Marshall County authorities.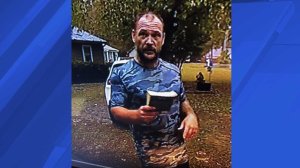 Police identified the suspected burglar as John Bardin, 39, of Arab. Police say they have never interacted with him before but also say that Bardin is not technically a burglar but a suspicious person who was prowling the neighborhood. Arab Police Chief Edward Ralston said Bardin knocked on doors of multiple houses trying to get in saying that he wanted to 'preach the gospel.' Police said a fight began when officers began questioning Bardin.  Authorities said officers tased Bardin but then he broke free, running across the road. After one officer caught up with the Bardin and tackled him, Bardin was able to get on top of him, attempting to unholster the officer's weapon, according to authorities.
Ralston said the second officer then fired three shots to stop the incident. "We do not know how many times he was hit but we do know that when he left by ambulance he was taken to Huntsville Hospital and he was alert, oriented, and he was talking," said Ralston. The officer will be placed on administrative duty while an investigation is conducted. A Marshall County deputy on the way to assist Arab police lost control and crashed his vehicle on Highway 231 in Arab, near Walker's Building Supply, authorities said. Authorities said the deputy possibly had a concussion and was taken to the hospital.
This slideshow requires JavaScript.