This is an archived article and the information in the article may be outdated. Please look at the time stamp on the story to see when it was last updated.
MARSHALL COUNTY, Ala. – Medical examiners said a body found Tuesday evening is missing DeKalb County teen Koy Spears.
Shortly before 5:00 p.m. Tuesday, ALEA received information that fishermen had discovered a body in the area of South Sauty Creek near Morgans Cove boat ramp.
The area is near where crews have been searching for Spears in Buck's Pocket State Park for the last two weeks.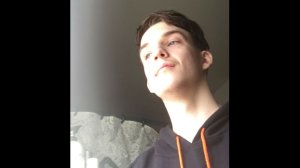 Spears, 18, was with two other teens when the Jeep they were in was swept into a flooded South Sauty Creek on a rainy Friday night nearly three weeks ago. The two teens were rescued safely but there was no sign of Spears or the Jeep. Since then, crews have searched nearly every day for the teen, but the weather and swift-moving water have caused delays.
Marine Patrol Troopers arrived on the scene Tuesday night and confirmed the presence of a body. The Department of Forensic Sciences took the body back to its Huntsville lab for positive identification and autopsy.
Troopers say where the body was found was about a mile and a half from where Spears was last seen. Numerous agencies assisted ALEA Marine Patrol with the recovery Tuesday night, including Alabama State Parks, Marshall County EMA, DeKalb County EMA, Jackson County EMA, and Alabama EMA.