This is an archived article and the information in the article may be outdated. Please look at the time stamp on the story to see when it was last updated.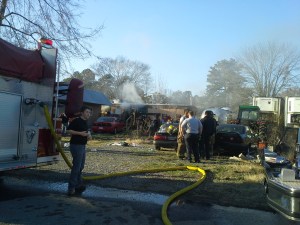 ALBERTVILLE, Ala. (WHNT) – A woman was taken to the hospital with severe injuries from a fire at her home on Valley View Drive Thursday afternoon.
The woman was taken to Marshall Medical South.
She was the only person inside the home.
The Albertville Fire Department, Albertville Police Department, Asbury Volunteer Fire Department and Alder Springs Volunteer Fire Department were all on the scene. There is no word on the cause of the fire.
The woman's name is not being released, or her condition, according to Albertville Fire.