This is an archived article and the information in the article may be outdated. Please look at the time stamp on the story to see when it was last updated.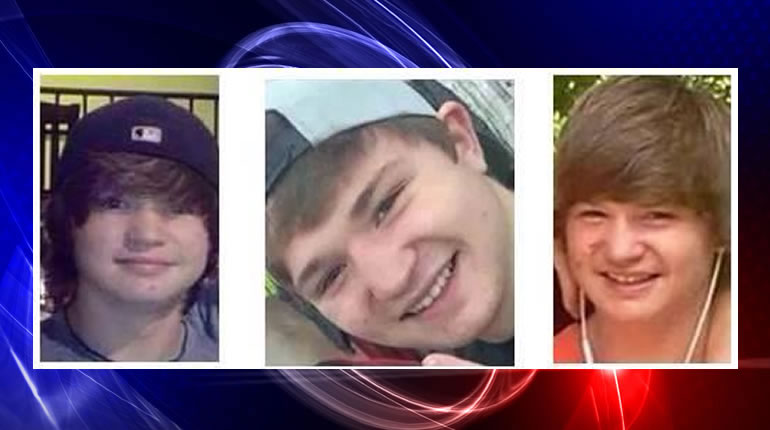 ALBERTVILLE, Ala. – Albertville Police have announced an arrest in a months-long investigation into the death of 15-year-old Jason Richards.
Ryan Anthony Fitch from the Douglas area and another male juvenile have been implicated this case.  Fitch has been arrested and is charged with abuse of a corpse, a felony, and criminally negligent homicide and tampering with physical evidence, both misdemeanors. He was friends with Jason.
"There will be another arrest following this arrest, but it's a juvenile, which we can't release any information in reference to that," Chief Doug Pollard says. He says they expect to arrest him later this week.
Police said Fitch and the other suspect were Jason's friends and that the gunshot that killed him was not an intentional act.  During the investigation, police say they discovered Richards died of a single gunshot wound to the head, which occurred at a home on Miller Street in Albertville on the night of his initial disappearance, February 8.
"The investigation uncovered that the gunshot was not an intentional act, but an unintentional discharge of a .25 caliber handgun by Fitch, that caused the death of Richards," Chief Pollard says, "They were actually in there with a gun, a loaded gun, handing it around and it went off."
Police say after Richards was shot, Fitch and the juvenile panicked.  They didn't call for help, but instead took Richards' body and dumped him in Langston, on Lois Lane.  His body was found in May.
"The charges stem from the acts by Fitch and his accomplice during the moments immediately following the shooting and not the act in and of itself," police said.
Fitch will be held at the Marshall County Sheriff's Office under a $90,000 bond. The juvenile could face similar charges once officials decide if he will be charged as a juvenile or as an adult.
Albertville Police say they want to thank the many law enforcement agencies and Marshall County District Attorney Steve Marshall and his staff for the assistance in the case.
Chief Pollard says the investigation has been a lengthy one. "It's been a hard investigation on these officers, they've worked really hard on it, they've taken it home with them. They've dealt with it even on the days they were off," he says, "Even though we did have a confession we still have to get our evidence, we still have to get all of the pieces to the puzzle together to prove that it happened this way."
Throughout the investigation, rumors, theories and ideas swirled on social media. Chief Pollard says that didn't hinder the investigation, and says this arrest is a step in a long process investigators have been involved in for months. "They actually worked on it long and hard every day. We even went to Louisiana working on this case," Chief Pollard said.
Just last week we spoke with Jason's family, who said at the time, they just wanted answers.
Tuesday afternoon Jason's father, Chris Richards, spoke with WHNT News 19 outside the police department. "I wish they would have done the right thing if it being that it was an accident, instead of what it resulted in after the fact," Chris Richards says, "I think everybody would have felt a lot different about the situation."
Richards says the arrest gives some closure, but says he feels for the families of the young men involved, who were his son's friends.
"We're kind of sorry for these children's families, and what they`re fixing to go through, but, you know, we`re glad someone is being held accountable," Richards says.
It's a step toward closure, and the answers the family had been hoping for for months.
"Jason was a good kid, he loved all sports, he was very active in school, and sports, and everything, and he was a good kid," Richards says.