This is an archived article and the information in the article may be outdated. Please look at the time stamp on the story to see when it was last updated.
ALBERTVILLE, Ala. - Special agents with the Alabama Law Enforcement Agency's (ALEA) Internet Crimes Against Children (ICAC) Unit Thursday arrested an Albertville man after discovering hundreds of images of child pornography, some of which involved infants and toddlers.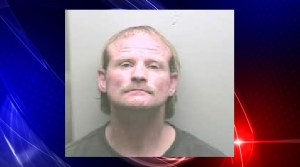 Rodney Shane Bolding, 43, was arrested and booked into the Marshall County Jail under a $100,000 bond. He is charged with three counts of possession of child pornography and three counts of dissemination of child pornography. The arrest comes from a tip received Wednesday to ALEA's ICAC Unit from the National Center for Missing and Exploited Children (NCMEC.)
"Upon notification of the CyberTip, our ICAC Unit took immediate action and began an investigation," Secretary of Law Enforcement Spencer Collier said. "This morning, ICAC Agents executed a search warrant in Albertville, resulting in the arrest of Bolding and the seizure of multiple hard drives and phones containing hundreds of images of child pornography depicting infants and toddlers. We will continue to aggressively investigate and assist in the prosecution of individuals who victimize our children."
Agents with the ICAC Unit made the arrest with assistance from the ALEA Tactical Team, State Bureau of Investigation, Albertville Police Department and Marshall County Sheriff's Office. They have not released further details to protect the integrity of their investigation.
"It involves a lot of help from the community," State Trooper Curtis Summerville said. "It involves a lot of help from other agencies, that's why we tend to work together on cases like these. And again, if there is a case where a child or there is a possibility that a child  or you may suspect that a child may be in harm's way in terms of a sexual predator, we encourage you to call our ICAC unit."
The specialized ICAC Unit is composed of nine seasoned investigators, supported by ALEA Criminal Intelligence Analysts, who are relentless in the investigation of offenders who sexually exploit children.
" You see what that tip did. It was able to bring this person to justice. So you cannot remain silent; you have to get that information out to us because you just don't know and the longer you stay silent, that puts a child more in harm's way," Summerville said.
Authorities worry that cuts to the state's budget will hamper their ability to follow up on leads and investigate properly. Collier said, "This specialized unit serves as the statewide lead for all child pornography investigations and demonstrates the effectiveness of the consolidation of state-level law enforcement resources. Proposed budget cuts of 22 to 47 percent threaten our ability to find and arrest child predators in our state. We ask that citizens contact their Legislators and ask them to support Governor Bentley's solution to the budget crisis and put our state on a strong path forward."
You can reach the National Center for Missing and Exploited Childen's tip line by calling 1-800-THE-LOST (1-800-843-5678) or by submitting an online tip by clicking here.