This is an archived article and the information in the article may be outdated. Please look at the time stamp on the story to see when it was last updated.
FORT PAYNE, Ala. – The band Alabama from Fort Payne hosted their annual fan appreciation weekend in their hometown. Alabama fans from all over the country make the trip in June to have some fun and spend some time with their favorite country band.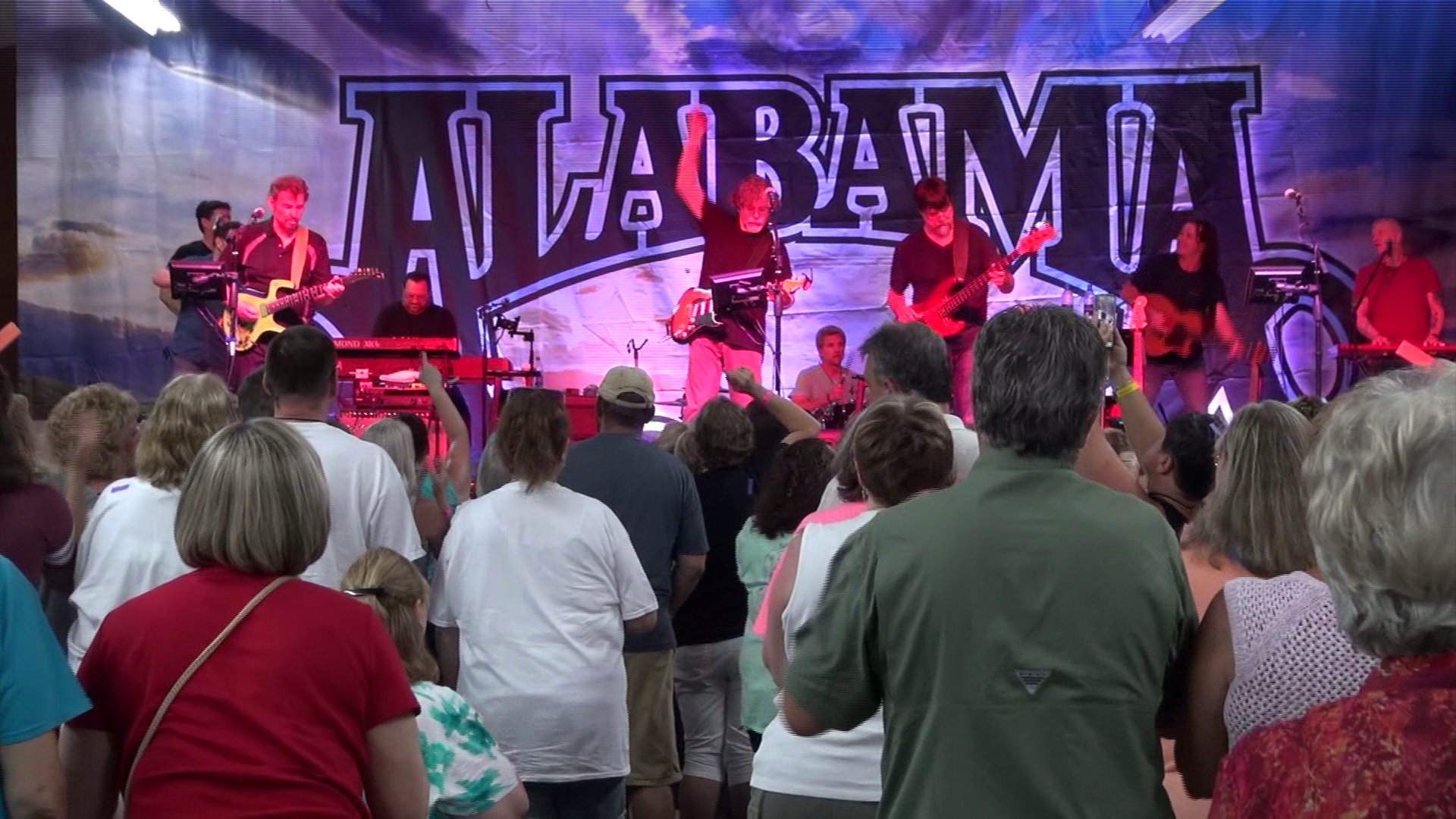 The group had 43 number one songs, 19 studio albums and won more than 300 awards.
"They're the most successful country, rock band in history," said their manager, Tony Conway.
Many of their fans remember exactly where they were when they first heard of the band.
"My husband came home and said you gotta hear this song," said Elaine Mack.
Many say they remember going to their very first concert.
"I once thought of love as a prison, guitar and all he came and put his arm around me," said Starla Vaughn.
Jeff Cook, Randy Owen and Teddy Gentry make up the Fort Payne bred band and this week was Alabama's Fan Appreciation Celebration.
"We have a karaoke contest going on," said Conway. "We've got a corn hole contest going on. We've got a flea market of memorabilia."
Die-hard Alabama fans travel from near and far to take part in the many activities that Alabama held for their biggest followers.
"You know they know that they wouldn't be here, they wouldn't have won the awards or toured like they do if it hadn't been for the fans," said Conway.
It's not only the big hits that makes all of these people come out to celebrate, but it's the hometown love that Alabama gives back to some of its biggest fans.
"I love that whole band. Their all as sweet as can be," said Vaughn.
Alabama continues to touch hearts and unite people through their music and the way they give back to both their world-wide fans but also the entire community of Fort Payne.
"I would venture to say they are the biggest thing thats gone on in Fort Payne for many, many years," concluded Conway.
The weekend wraps up Sunday with Randy's Fandemonium on the Farm, gates to the free event open at 7am. Randy will sign autographs and take photos with fans after he performs at noon.