This is an archived article and the information in the article may be outdated. Please look at the time stamp on the story to see when it was last updated.
JACKSON COUNTY, Ala. – The Alabama Department of Public Health's 2016 report states that Alabama's healthcare system is decreasing the number of infections caused by hospitals. "For those who have central lines placed, urinary catheters placed as well as postoperative wound infections, Alabama has really surged in the past two years in the reduction of these overall infections," said Dr. Lonnie Albin of Highlands Medical Center.
Highlands Medical Center CEO, Dr. Lonnie Albin said their facility displayed some tremendous improvement. "We roughly had 1,960 catheter days and out of those days, we've only had two infections. Over the past two years, we've improved upon that by 28 percent."
As for other infections like a central line or surgical side, Dr. Albin said Highlands had zero. "The other metric that we looked at is abdominal hysterectomy and those post-op infections were again zero."
He said a hospital has to have a very detailed infection control program in place that monitors infections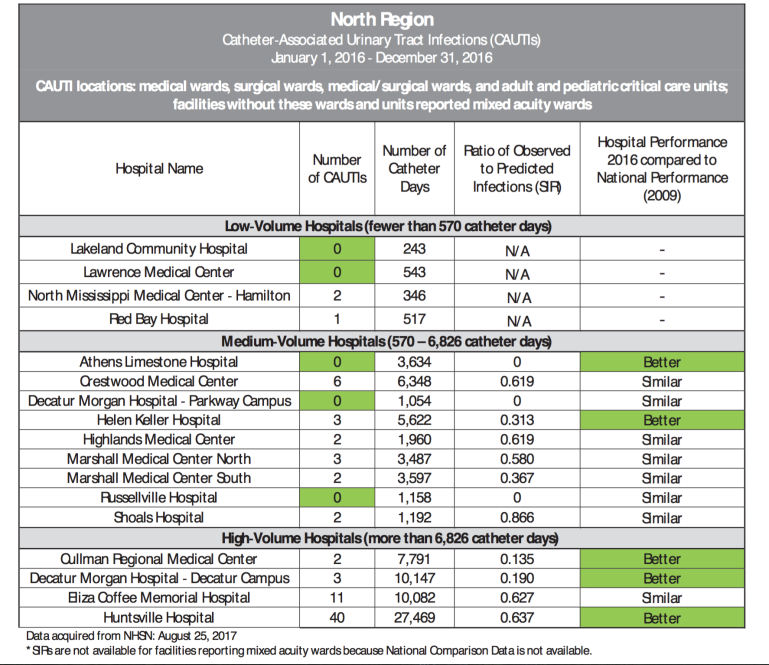 daily. "We have an infection control committee that meets quarterly," explained Dr. Albin. "We develop and implement protocols that are implemented by our nursing staff, and diligently monitors and make sure that we provide for our patients a clean environment."
Although preventing infections is an endless task, Dr. Albin said the health care system will continue to find solutions.
Hospitals in the north Alabama region fell into two categories: better or similar. The number of infections reported was either the same as previous numbers or less than usual. Click here for a copy of the report to see the specific break down for every hospital in the Northern Alabama region.