This is an archived article and the information in the article may be outdated. Please look at the time stamp on the story to see when it was last updated.
FORT PAYNE, Ala. -  "We want every person to have the opportunity to have a real meal, a good meal on the actual holiday," says Pastor Ray Bethune of the Adamsburg Community Church.
This is the fourth year Adamsburg Community Church provided meals on the holiday.  Their thoughts are with those who aren't able to spend it with loved ones.
"People are discouraged when they don't family to be around them. When they don't have anyone to get together with and that discouragement may come with not having anything to eat," says Pastor Ray.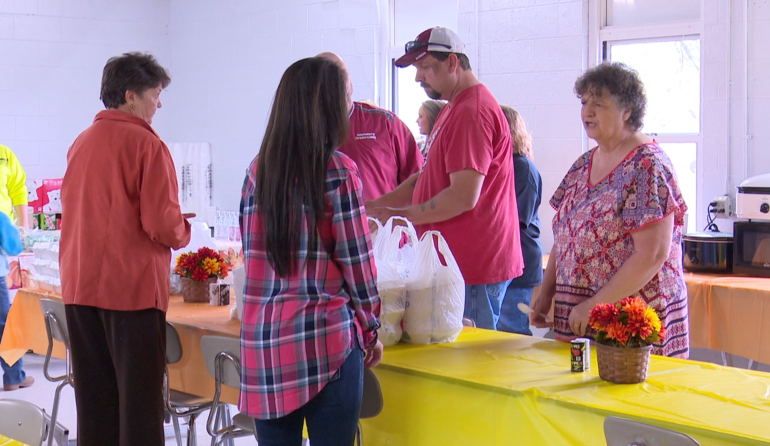 More than forty member of the church come together to help prepare the meal.  "You know they're sacrificing for being with their families this morning to be here. That's all part of the whole program. The church that I pastor, they're just great about coming out and helping people."
Adamsburg Community Church also delivers meals to those who weren't able to come and pick them up.
"We've delivered to the hospitals for the workers that's there. You know they're all making sacrifices: police officers, firefighters, EMS workers," said Pastor Ray.  "They're all making sacrifices to protect our communities and so we want them to also realize we understand what you're doing. We care about what you're doing and we want to make sure they have a good meal on Thanksgiving day."
The church took early orders for dinners for the sick and elderly in the area as well.  They hoped to give out more than 75 meals on this Thanksgiving.