This is an archived article and the information in the article may be outdated. Please look at the time stamp on the story to see when it was last updated.
ALBERTVILLE, Ala. — A hacker broke into two of the City of Albertville's Facebook pages. One is gone now, and the city staff can't control what's on the other one.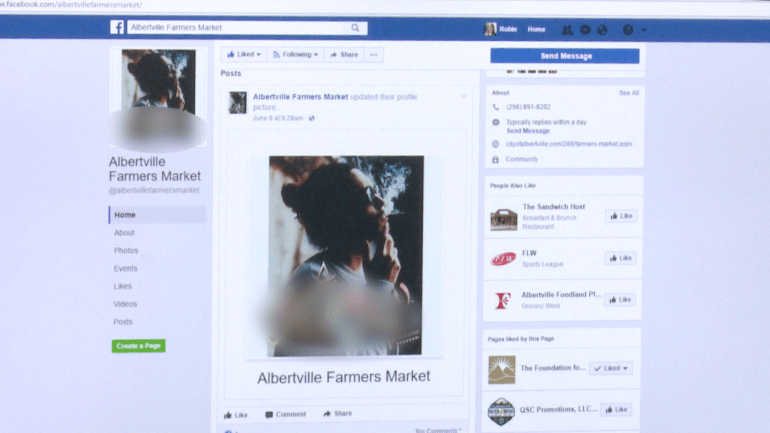 Robin Gore is the Communications Specialist for the City of Albertville. Someone hacked into her personal Facebook account. "Consequently we lost access to the City of Albertville, Alabama, Facebook page and the Farmers Market Facebook page," Gore said.
She's an administrator for those two pages. The hacker was able to delete her and the other administrators and took sole control over the pages.
"Luckily Main Street Music Festival was safe," Gore said, "Thank goodness. I was able to contact another admin to delete me as an admin when I realized this was going on." That's the third city-affiliated Facebook page Gore helped run.
The city's Facebook is gone. Gore says they're not sure if the hacker changed the page or if Facebook took it down. The hacker changed the profile picture on the Farmers Market page and replied to a comment from a social media user inquiring what it is. The reply was nonsensical.
"Unfortunately, again, we have no access right now to change any of that," Gore said.
She's working with Facebook staff to remove the page. She was able to get her personal profile back.
Gore feels this was a professional hacker, and has noticed other similar jobs across social media. "Our security settings were very strong," Gore explained
City staff feels the hacker was looking for credit cards sometimes associated with professional or business pages. "Obviously, being city government we don't pay for any kind of social media boosting or sponsoring," Gore said.
Gore added the community can help by reporting the Farmers Market page to Facebook. City staff contacted Albertville Police investigators, and they're in the process of creating new pages that are said to be more secure. The city's other social media accounts are fine.