This is an archived article and the information in the article may be outdated. Please look at the time stamp on the story to see when it was last updated.
MADISON COUNTY, Ala. – Reddit, a popular social network, offers a Secret Santa program.  People can send gifts to a stranger and usually they never identify themselves.
We've occasionally seen celebrities like Arnold Schwarzenegger and Bill Gates give gifts.  This year, a a Harvest woman got a big surprise when she signed up.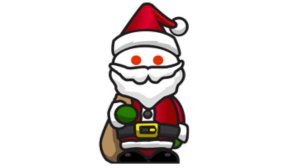 A package showed up on Erin's porch. She opened it and immediately had to share the news.
"I called my husband, and I'm like, 'I think my Secret Santa might be Snoop Dogg,'" she told us.
We've agreed not to identify Erin fully to keep her Reddit privacy intact.  She is a Reddit Secret Santa veteran.  She's been participating for the last three years.
Most of the time, she said she enjoys the giving a little bit more than the receiving.  She realized something might be up when she got a message from Reddit administrators to say her gift was on the way.
"That's not normally what happens," Erin told us. "Normally you get an automated message to just alert you your secret Santa shipped your gift. So that was a little odd."
When she opened it, she found a card signed by Snoop Dogg.
"I will admit, I freaked out," Erin said.
We compared the signature to pictures online.  It looks legit.  Besides, who else would send this stuff?
Erin got a shirt that said Snoop Dogg Millionaire, some Snoop slippers, a little drone, socks, and… some leaves in a package.
We already know what you're screaming this must be.  Erin insists the only leaves in the package were green tea.
To quote the D-O Double G, "Merry XMizzle."
Snoop Dogg's box of gifts included comfortable slippers. (David Kumbroch/WHNT News 19)

It also included a "Snoop Dogg Millionaire" t-shirt. (David Kumbroch/WHNT News 19)

Snoop Dogg put a small drone in the box. (David Kumbroch/WHNT News 19)

This is the note sent with the package: "What Up Erin, Merry Xmizzle to you and your fam! Even a Bo$$ Lady like you need to kicc bacc and relax sometimes. Hope you like these goodies I chose for you. Keep ya head up and stay on your grind in 2017. Your Santa - Snoop Dogg"
Erin says she wants to ship back a little thank you package to help Snoop think fondly of the Tennessee Valley.
"How do you buy for someone that can buy anything that they want?" she asked.
Reddit users are helping with suggestions, including barbecue sauce, craft beer and NASA items. Geek Out Huntsville is helping put together a care package from the U.S. Space and Rocket Center and the Huntsville/Madison County Convention and Visitors Bureau.
Another Reddit user suggested chocolates from Pizelles, in case, well, Snoop Dogg gets the munchies.
Part of the deal with Reddit Secret Santa is Snoop Dogg will have to post photos of what he gets in return.  We'll check on that in the coming days!
Have an idea on what Erin should include in the gift box? Join in the conversation on our Facebook post: