This is an archived article and the information in the article may be outdated. Please look at the time stamp on the story to see when it was last updated.
TENNESSEE VALLEY – Friday, the White House made an announcement that has many schools and families talking.  It issued a letter directing public schools to allow transgender students to use bathrooms matching their gender identity.
The announcement comes amid heated debate about this issue, which currently includes a legal standoff between the federal government and North Carolina over its controversial House Bill 2.  This new move essentially takes the issue nationwide.
A joint letter from the Departments of Education and Justice went to schools Friday with guidelines to ensure that "transgender students enjoy a supportive and nondiscriminatory school environment," the Obama administration said Thursday.
How are school systems and education leaders reacting? WHNT News 19 reached out to several.  We're checking with more still, too:
Mary Scott Hunter, District 8 representative for the Alabama State Department of Education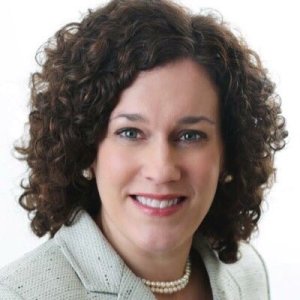 WHNT News 19's Hannah Ward interviewed Mary Scott Hunter on her reaction to President Obama's guidance to schools regarding bathroom usage. Hunter said she received several phone calls Friday morning asking questions about the Presidents "suggestions." She has advised superintendents in her district not to react to this guidance. She advises the superintendents, "to stay the course as we have and continue our commitment to handling what goes on in our schools with professionalism, kindness, and sensitivity." She explains there are a plethora of situations where students face personal challenges in the restroom and states, "we do not need to spend our time or energies trying to craft policy around these very specific matters."
Huntsville City Schools
The school system issued this statement: "The district has just now received the joint guidance information from the U.S. Department of Education and Justice Department. We will now begin the process of review and discussion with our legal counsel.  As always, we will do our best to comply with legal requirements and to create and sustain an inclusive, supportive, safe, and non-discriminatory environment for all of our students."
Madison City Schools
"We will review the order and consult with our board, the state Department of Education and legal counsel to decide how to remain in compliance with all laws," said Madison City Schools Superintendent Dr. Dee Fowler.
Morgan County Schools
The school system said it had no comment.
Alabama State Department of Education
WHNT News 19's Hannah Ward also spoke with a Public Relations representative for the Alabama State Department of Education. She said the state's Legal Department will be reviewing the matter.
Alabama Attorney General Luther Strange

"The Obama Administration's new guidance document is just one more example of the kind of federal overreach that we have come to expect from this White House. School bathroom use is an issue that should be decided by parents, teachers, and principals—not federal bureaucrats," Strange said. "The DOJ guidance document is also wrong on the law. Title IX allows schools to have separate facilities for separate sexes. The law says 'sex,' not gender identity. If the Obama Administration tries to enforce this absurd edict, I will work with other Attorneys General to challenge it."