This is an archived article and the information in the article may be outdated. Please look at the time stamp on the story to see when it was last updated.
FLORENCE, Ala. (WHNT) – Recently filed court documents reveal much more information about the Nov. 2013 murder of a Deshler coach.
An amended complaint issued for Jeremy LaShun Williams contains details about both a confession and motive for the murder of Brioni Rutland.
Police say it stated on Nov. 27, 2013 when Brioni Rutland's girlfriend, Morgan Presley, filed a missing persons report to Tuscumbia Police. She said Rutland did not come home and had not been seen or heard from since the morning of Nov. 26.
Presley used an app to find the location of Rutland's iPhone and reported that location to police. Police recovered two cell phones and Rutland's empty wallet in a drain pipe on E. Hawthorne St, near an apartment complex.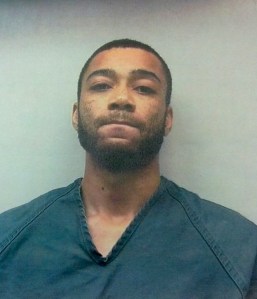 Jeremy Williams, the last man to see Rutland prior to his death, according to police, lived at the apartment complex on E. Hawthorne St. Further investigation of the apartment complex revealed blood evidence on the sidewalk and exterior of parts of the complex.
After a search warrant was obtained and more evidence gathered, police determined the apartment complex to be the primary scene of the murder.
Rutland's body was recovered from the Tennessee River near the Old Railroad Bridge on Nov. 29. Police say the body was close to blood evidence and scuff-marks on the bridge. The body had been weighed down with chains and blocks.
Williams was brought to the Florence Police Department for questioning on Nov. 29, where he gave a statement admitting to killing Rutland, but he claimed it was self-defense. According to police, Williams admitted to stabbing Rutland multiple times and shooting him. Williams also admitted to taking Rutland's car, wallet, and two cell phones and dumping his body off the Old Railroad Bridge.
During his statement to police, Williams claimed he was broke and had no money. Police say that Williams stole approximately $1,080 from Rutland during the course of the murder.
Police say Williams' girlfriend stated she saw him count out a sum of wadded up money that totaled $550.  Court documents state Williams spent $189.41 at Walmart and paid with $200 cash on November 26, 2013.
Court documents also say Williams left $150 for the mother of his child with instructions for her to pick up the money.   Bank records also show Williams made a cash deposit at his bank's ATM totaling $530.
Authorities have increased the charges against Williams to Murder during Robbery in the First Degree, a Capital Offense.