This is an archived article and the information in the article may be outdated. Please look at the time stamp on the story to see when it was last updated.
MADISON, Ala. — She was at the right place at the right time.
We reported on a man injured in a wreck Wednesday morning. Soon after we aired the story, we started to receive messages about a nurse who came out of nowhere to help the man.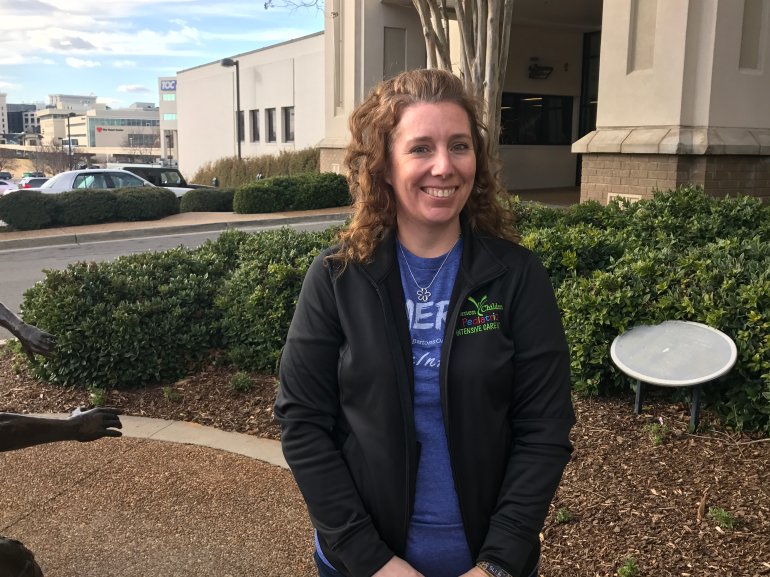 The nurse left the scene without anyone getting her name.
The crash victim is recovering in Huntsville Hospital from injuries he sustained on Slaughter Road.
The Huntsville Hospital nurse was driving by the scene when she realized there was a wreck. She quickly got out of her vehicle to perform CPR on the man lying on the ground.
"This was someone's father. This is someone's husband. And I needed to make sure that I kept a heart rate and I kept him breathing and to keep his neck up because of the mechanism of injury," Stephanie Barton said.
While Barton is an experienced nurse, she's never been in a situation like this.
"I do CPR frequently in my job, but when you're in a ditch on the side of the road it's very different. You hope your training will kick in, and it does," she said.
Instead of seeking recognition for her actions, she simply wanted to know how he was doing.
"I kept checking the news websites to see if there was an update on the man's condition and I didn't see anything until this morning," Barton explained.
The update was on our quest to find her to let her know her effort was appreciated.
Many people who have seen the story online are calling her a hero. Stephanie said that's not the case.
"I am no hero. I did what I always do which is provide good medical attention. Thankfully, I prayed through the whole experience that I would have peace and calmness during a very stressful station and hoping that this man does well," Barton said.
Saving lives and giving back is a lifelong mission for Stephanie. She is taking her family to help in a mission to serve medical needs in West Africa. Read more at BartonsOnBoard.com.