This is an archived article and the information in the article may be outdated. Please look at the time stamp on the story to see when it was last updated.
MOULTON, Ala. (WHNT) - Moulton Police Chief Lyndon McWhorter confirms they have taken one of their own into custody Wednesday night. McWhorter says they learned of the allegations Tuesday and confronted the officer when he reported for work Wednesday.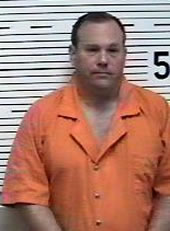 Criminal charges have been filed against Officer Jeremy Wakefield.  He was booked into the Lawrence County Jail Wednesday night on theft charges.
Chief McWhorter says search warrants were issued to search the officer's patrol car and home and he says stolen merchandise was found in both places. State investigators were called in to handle the investigation, McWhorter says, in an effort to demonstrate transparency.
In at least one of the thefts, McWhorter says Officer Wakefield's actions were captured on video. He says that's because the officer was on duty, in uniform and in a city patrol car at the time of the alleged thefts, ethics charges are also likely to be filed.