This is an archived article and the information in the article may be outdated. Please look at the time stamp on the story to see when it was last updated.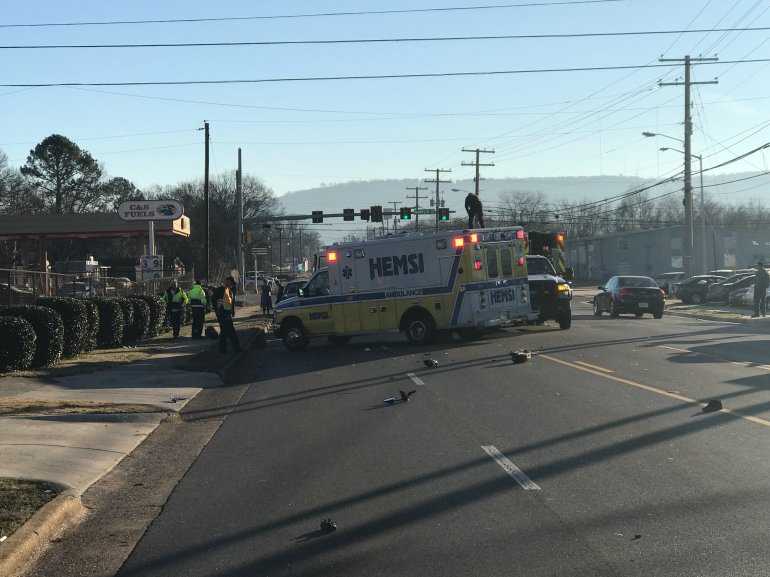 HUNTSVILLE, Ala. — Huntsville Police confirm a 16-year-old motorcyclist died in a wreck Friday morning on Oakwood Avenue.
Lt. Michael Johnson with the Huntsville Police Department says the teen tried to go around a Tacoma truck traveling westbound on Oakwood Avenue. Police say the teen then hit a Huntsville Utility truck that was in the turn lane waiting to turn left on Grace Street. Investigators say the pickup driver did not have time to avoid the victim and hit him.
Johnson adds the victim's family has been notified.
Police temporarily closed the westbound lanes of Oakwood Avenue as they cleared the roadway.
We are working a fatality wreck involving a motorcycle at Oakwood Ave and Hundley Dr. All west bound traffic is shut down at this time please find alternate routes west bound.@whnt @WAAYTV @waff48 @aremkus1 @rocketcitynow pic.twitter.com/XFAJLmfVQh

— Huntsville Police (@HsvPolice) January 11, 2019