This is an archived article and the information in the article may be outdated. Please look at the time stamp on the story to see when it was last updated.
(CNN) — A judge declared a mistrial Monday in the case of a Mississippi teenager who was burned to death three years ago. The jury failed to reach a verdict.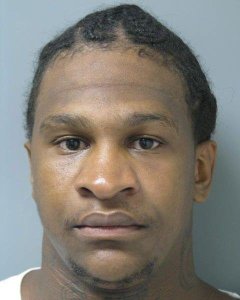 Quinton Tellis, 29, was charged with capital murder because 19-year-old Jessica Chambers' death in December 2014 occurred during the commission of another crime, third-degree arson.
If convicted, Tellis could have faced life in prison after prosecutors did not seek the death penalty. Tellis, who was charged in 2016 while he was in prison on an unrelated charge, did not take the stand in his own defense in the trial that started last Monday.
A jury of six African-Americans and six white jurors began deliberating on Sunday in the Batesville, Mississippi, courtroom.
There appeared to be confusion among jurors before the judge declared the mistrial. Earlier, jurors had read a not-guilty verdict in court but many jurors said they actually voted guilty when the judge polled them. They were sent back to continue deliberating.
More than an hour later, the jury said it was deadlocked.
ATF: Teenager was set on fire with gasoline
Chambers had left her mother's house in pajama pants on December 6, 2014, reportedly to clean her car. Later, firefighters responded to a report of a car fire and found her in the burning car on a rural road near her home in Courtland, a northwest Mississippi town of about 500 people in Panola County.
Chambers was set on fire with gasoline, said investigators with the US Bureau of Alcohol, Tobacco, Firearms and Explosives.
She suffered third-degree burns over 95% of her body.
During the trial, eight first responders, including firefighters, testified they were at the scene when Chambers sad, "Eric set me on fire." She didn't give a last name.
Chambers died the next day in a Memphis hospital.
The defense focused on the fact that Chambers didn't name their client.
"She said Eric," Alton Peterson, one of Tellis' lawyers, said in closing arguments. "E.R.I.C. Eric."
But District Attorney John Champion argued the fire severely injured Chambers and she could not pronounce her words clearly, and she may have been trying to say "Tellis," the Clarion-Ledger newspaper reported.
Prosecutors: Tellis deleted phone communication with teen
Local police, the FBI and an intelligence expert worked the case for months and looked at all people named Eric and Derek in the area after Chambers' death, authorities said.
The prosecution said it used cellphone technology, texts records, surveillance cameras and interviews to identify Tellis as a suspect.
At the time of Chambers' death, Tellis had deleted all communications with her from his phone and stopped checking on her, prosecutors said.
Tellis, who grew up in Courtland, had known Chambers for about two weeks, a friend said.
Tellis was arrested in February 2016 while he was an inmate in a Louisiana prison for using the debit card of a woman who had been killed, authorities said. He is still the prime suspect in that slaying, authorities said.