This is an archived article and the information in the article may be outdated. Please look at the time stamp on the story to see when it was last updated.
The State of Alabama has issued a Child Abduction Emergency, Amber Alert.
The Polk County Sheriff's Office in Florida and the Alabama Law Enforcement Agency ask for your assistance in locating Rebecca Ann Lewis, White, Female, 4 years old, 3 feet tall, 30 pounds, blonde hair, blue eyes.
Rebecca Ann Lewis was last seen Saturday, October 8, 2016 between 8:00 and 10:00 in the morning in Polk County, South Central, Florida, and is believed to be in extreme danger.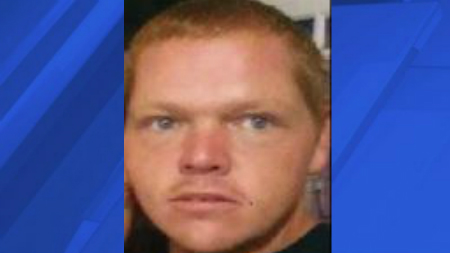 Rebecca Ann Lewis was wearing blue shorts and an unknown color shirt. Lewis was abducted by a white male believed to be West Wild Hogs also known as Matthew Clark Pybus.
West Wild Hogs is 31 years old, 5 feet 6 inches tall, 256 pounds, blonde hair, blue eyes. He may be traveling in a 2012 silver Nissan Versa, Alabama license plate 4JL26.
If you have any information regarding this missing child, please contact the Polk County Sheriff's Office at 1-863-307-2450; Alabama Law Enforcement Agency at 1-800-228-7688; or call 911.