This is an archived article and the information in the article may be outdated. Please look at the time stamp on the story to see when it was last updated.
DECATUR, Ala. – On Monday, as Kay Ivey was being sworn in as Alabama's new governor, a viewer reached out to ask about the Alabama PACT program. You may recall the program nearly went under when it was under Ivey's supervision in 2008. She was State Treasurer at the time.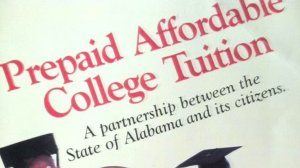 Many parents saw the PACT program as a perfect option to save for their children's education. Buy a PACT, and when your child or grandchild was ready to go to college, they wouldn't have to worry about how to pay for it. Patti Lambert bought into the program.
"We had bought six," Lambert said, talking about the plans she had purchased for her grandchildren as a "gift of the future."
She told her grandchildren they wouldn't have to worry about college. It was bought and paid for.  But in 2008, when the stock market crashed, so did the funds from Alabama PACT. Half of the money put in by hardworking families was gone.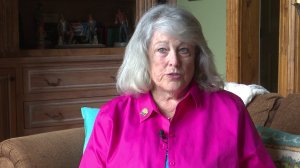 "I got Kay's letter and it said 'gosh, oh gee I'm so sorry. We're not going to be able to afford to fulfill the contracts, we're going to close the program'," Lambert recalled.
Lambert called her daughter to tell her the money was no longer there. Her grandkids were six of 49,000 affected by PACT's closure.
"People who had given up everything for those payments to make sure these kids got what they deserved," Lambert said.
She acted quickly and began the Save Alabama PACT Facebook group, and within hours, hundreds were following.
Within a year, the group was able to help get legislation passed to put $548 million from the state budget back into the PACT program over a 17-year period to cover the losses.
Lambert now serves on the Alabama PACT board and says they are paying according to 2010 tuition rates.
"We have enough money in our fund that we can walk the last child in 2032," Lambert said.
It's not what was promised in the beginning, but Lambert says it's a start.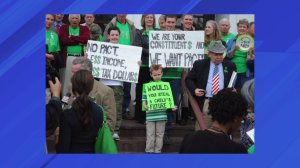 "If it had not been for the experience and guidance of Treasurer Young Boozer being in charge of the PACT board, I dare say we would not be where we are today," Lambert added.
Lambert says they have been able to give an increase in payment by three percent on two separate occasions.
What is Lambert's view looking forward?
Lambert said she is hopeful Gov. Ivey will be able to make up for what was lost.
"There are parents that will never, ever get over having their benefits cut," Lambert said. "Everybody got a reduction of what was promised to them."
Lambert said Governor Bentley was a big supporter of the PACT board's efforts.  Now, Ivey is at the helm. We asked Lambert for her reaction.
"I know parents are scared because once burned," she said. "These parents will probably be looking to her to give them an opportunity to get what was promised."
Lambert said she remains hopeful, though.  "I'm going to extend to her an opportunity to work together with her," she said.  "I want her to know and understand that we want to make certain that she is on board and I feel strongly that she is."
You can request to join the Save Alabama PACT Group on Facebook.