This is an archived article and the information in the article may be outdated. Please look at the time stamp on the story to see when it was last updated.
GADSDEN, Ala. (WHNT) —   Drug agents in Etowah and Marshall Counties said a man living near Albertville had the largest quantity and purest quality of methamphetamine they have seen in a long time.
Investigators arrested 20-year-old Hector Aragon Vasquez for drug trafficking.
Narcotics investigators said Vasquez had nearly $250,000 worth of uncut meth.
He is being held on a $500,000 bond, but Etowah County Sheriff Todd Entrekin said Vasquez is an illegal immigrant from Mexico, and they placed a 287(g) immigration detainer on him.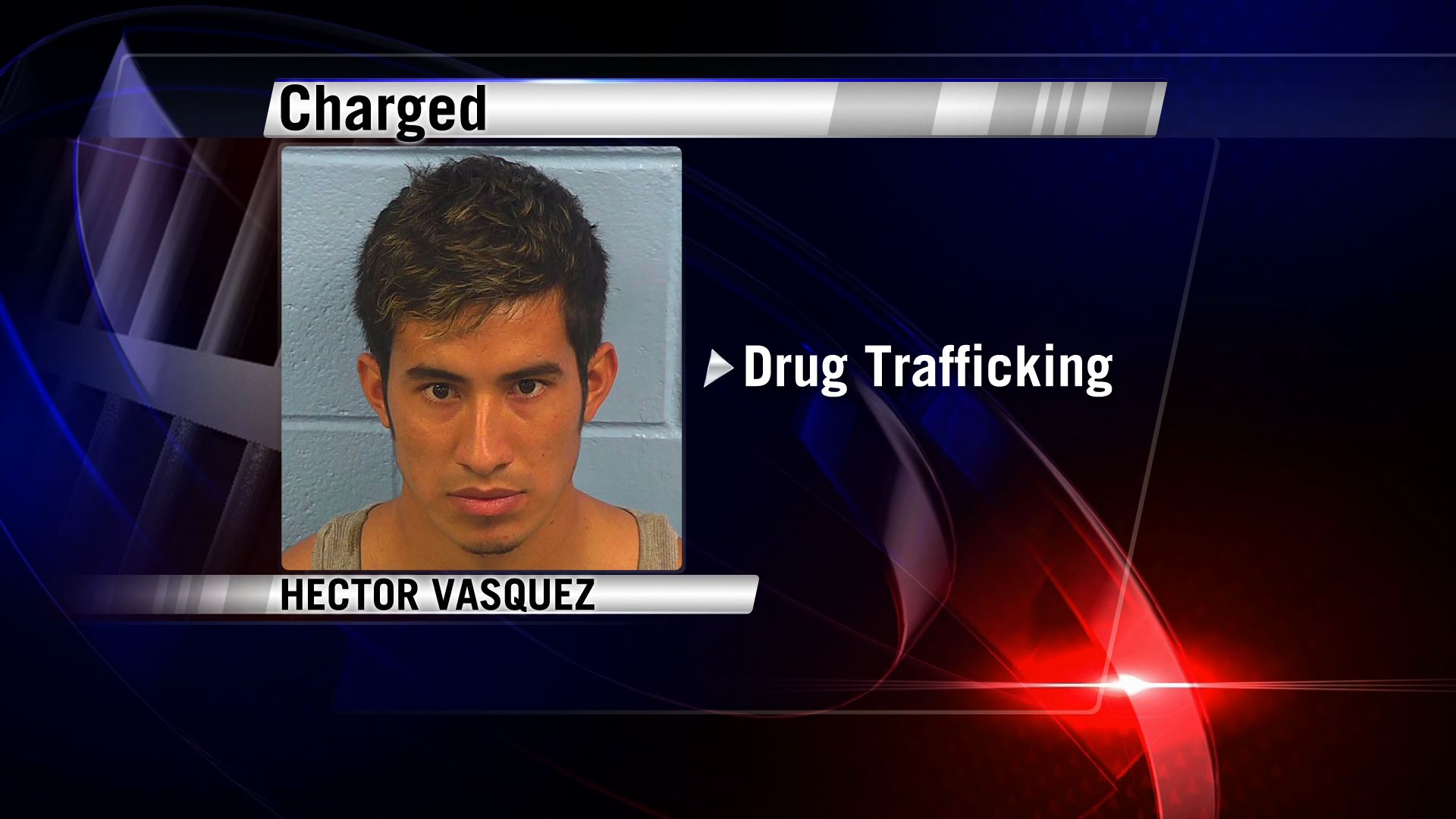 Drug Enforcement Unit agents made their arrest Friday after stopping Vasquez's car, "knowing the drugs was in it, It took a canine and then these agents [had to] disassemble this car," Entrekin said.
"They're hiding it that good, the vehicle was disassembled around the area that the dog was indicating and it took them completely [taking it apart by the hidden compartment]."
Entrekin said drug smugglers come up with creative ways to pack methamphetamine into vehicles in Mexico and bring them to the United States.
Investigators displayed three methamphetamine bricks, each weighing about a pound.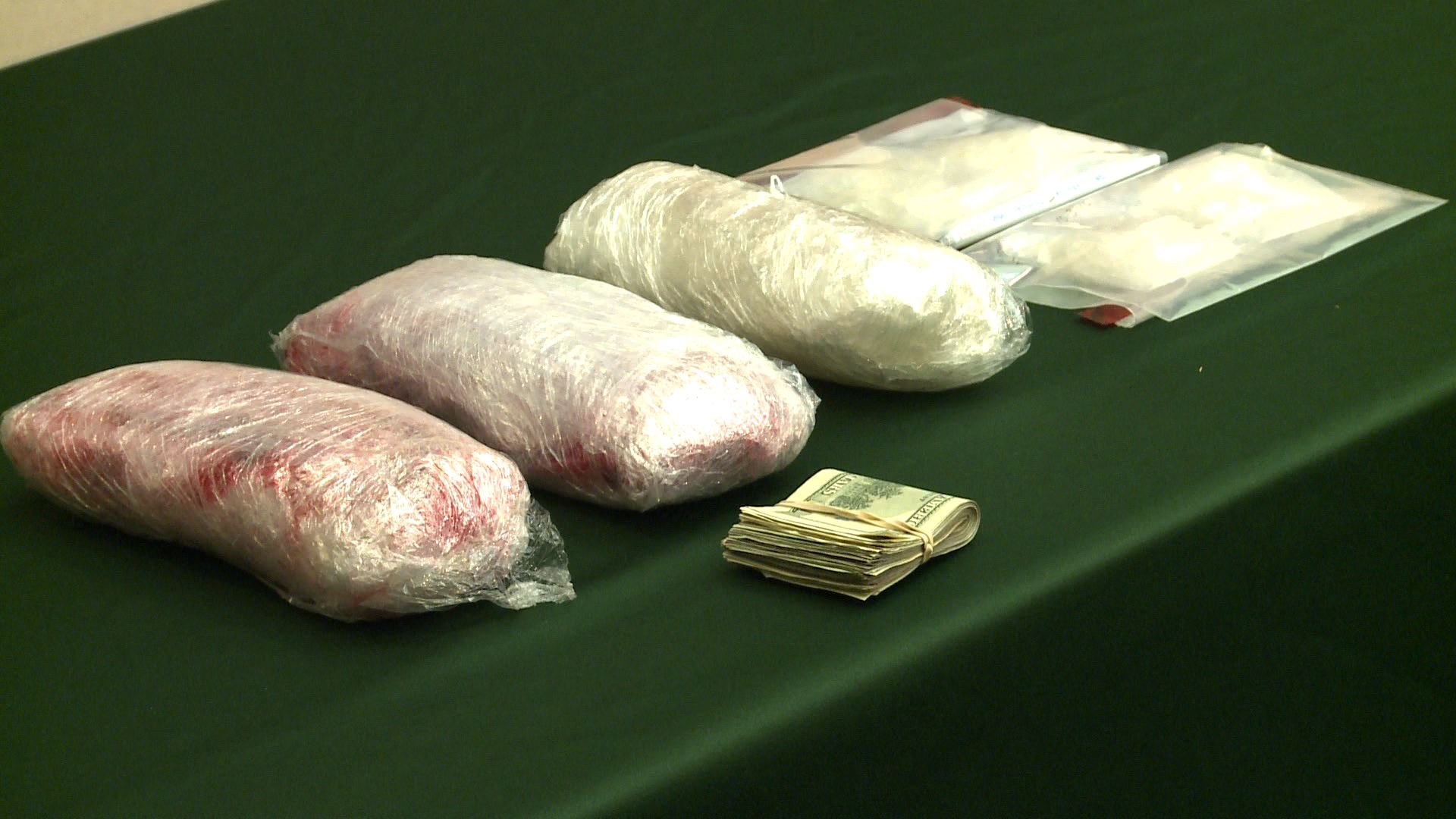 Rob Savage, the commander of the Drug Enforcement Unit, said it is uncut and straight from the manufacturer.
"This is the purest form of methamphetamine, and in fact it's some of the cleanest that we've seen in quite some time," Savage said.
"The crystals themselves are almost see through."
Investigators said an additional seizure from another location brought the total amount of methamphetamine to about three and a half pounds.
That is enough for more than 6,000 individual uses, and Savage said that could triple.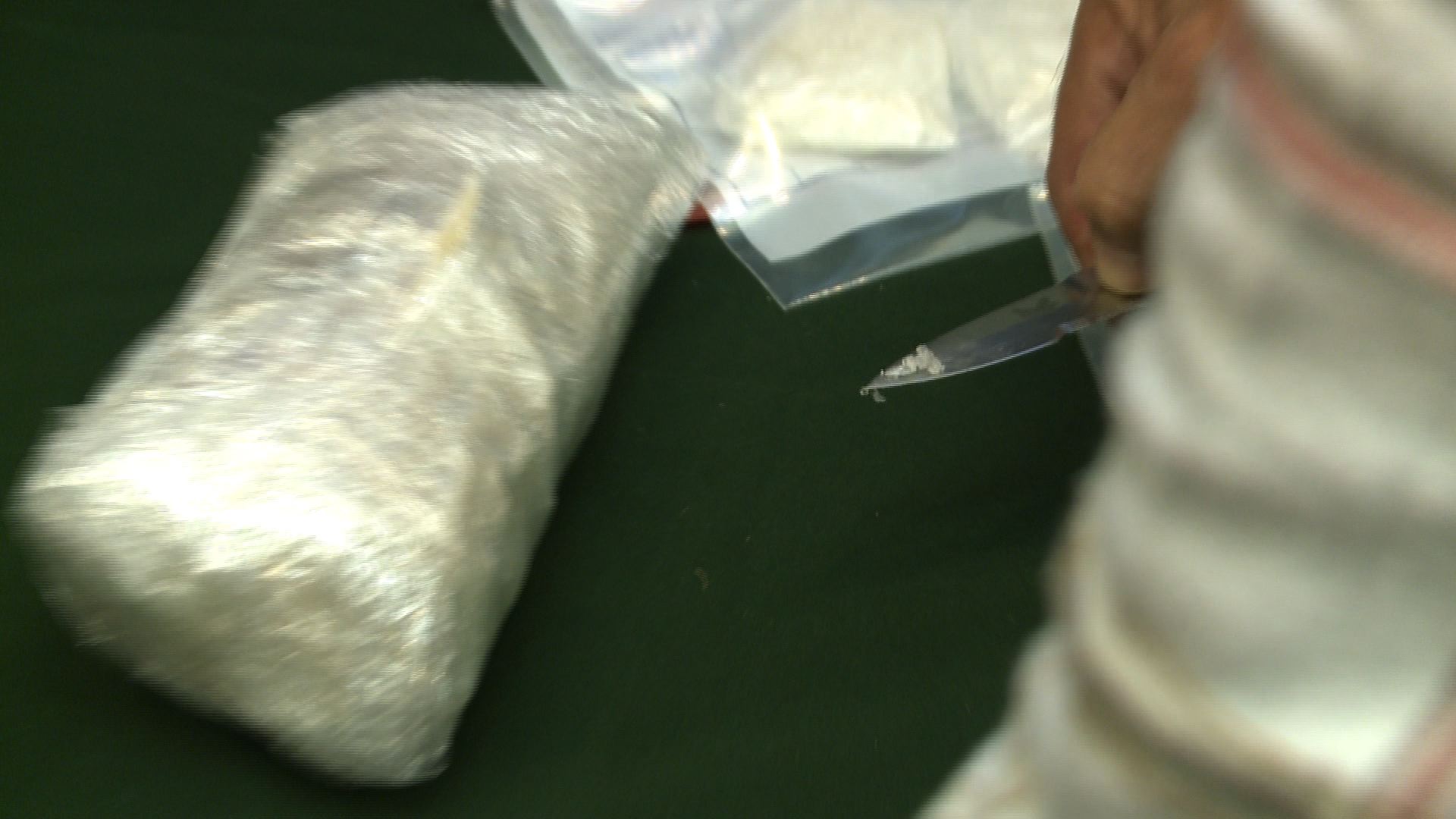 "By the time it made it to the streets, this three and a half pounds would weigh nine to eleven pounds.  It would [be weaker], but this is extremely high end narcotics," he said.
District Attorney Jimmie Harp was glad to see the meth in the possession of law enforcement, and said it is exactly what he and the officers try to stop every day.
"To stop and think of how many lives that much meth would touch, how many kids, once that's broken down into 9 pounds, are going to get ahold of that meth," Harp said.
"A seizure that significant is a huge step in keeping our kids safe and drug free."
Investigators said Vasquez is a distributor, but should not be considered part of a cartel.
Commander Savage said Vasquez based his northeast Alabama operation between Albertville and Douglas, with Etowah County the final destination of the drugs.
Vasquez is considered a high level suspect, and more arrests are anticipated soon.
"Normally I would say we hope additional cases would result but in the case I can tell you I know additional cases will result," Savage said.
The case involved investigators from the Etowah County Sheriff's Office including the Drug Enforcement Unit and Canine Unit, Albertville Police, Boaz Police, the Marshall County Sheriff's Office, and the Federal Bureau of Investigation.