This is an archived article and the information in the article may be outdated. Please look at the time stamp on the story to see when it was last updated.
MARSHALL COUNTY, Ala. — A Marshall County corrections officer was arrested Saturday evening after he was found in possession of drugs while on duty according to officials.
Authorities say a Marshall County jail staff supervisor found drugs and drug paraphernalia on 27-year-old Zachary Jonathan Smith from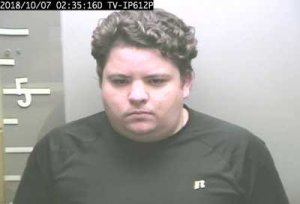 Hazel Green. Officials say Smith was detained immediately and arrested.
According to the sheriff's office, Smith had been working at the jail for less than three months and has since been fired.
Smith is charged with second degree Promoting Prison Contraband,  two counts of Unlawful Possession of a Controlled Substance, second degree Unlawful Possession of Marijuana, and Unlawful Possession of Drug Paraphernalia. Smith is out on a $3,000 bond according to officials.