This is an archived article and the information in the article may be outdated. Please look at the time stamp on the story to see when it was last updated.
ROGERSVILLE, Tenn. (AP) — Various law enforcement agencies continue to search for a 9-year-old girl from Tennessee believed to be with her uncle, who recently lost custody of her. There is a $12,500 reward offered for information that leads to Carlie Marie Trent's safe return.
The U.S. Marshals Service has offered $2,500 and Trent's pediatrician, Dr. Chris Calendine, has posted the other $10,000 of the reward money.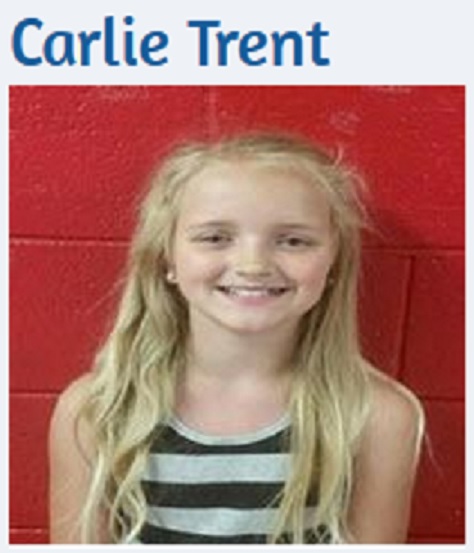 Video was released Saturday of the two shopping at a Save-A-Lot grocery store in Rogersville, Tennessee shortly after her uncle, Gary Simpson, took her from school earlier in the week.  Rogersville is northeast of Knoxville.
Tennessee Bureau of Investigation spokesman Josh Devine told reporters on Monday that Carlie had been placed back into her father's custody so recently that he hadn't yet notified school officials.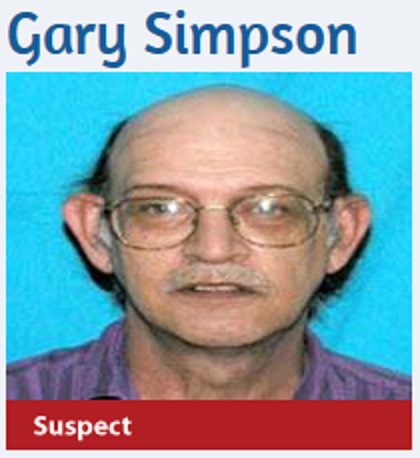 Police issued an Amber Alert for Carlie on Thursday, the day after authorities say 57-year-old Gary Simpson signed her out of school under false pretenses. Officials have said they believe the two are in an "isolated area" such as a campground.
The TBI said it has received more than 100 tips since the Amber Alert was issued Thursday morning. However, they haven't been able to find the two yet.
Carlie is 4 foot 8 inches tall and weighs 75 pounds, with blonde hair and blue eyes. Simpson is balding, 5 foot 10 inches tall and weighs 157 pounds, with brown hair and eyes. Both are white.
Authorities said they may be in a white Dodge van with a Tennessee registration of 173GPS.
Warrants have been issued for Simpson for kidnapping.  Anyone who has seen Trent or Simpson, or has any information is urged to call 1-800-TBI-FIND.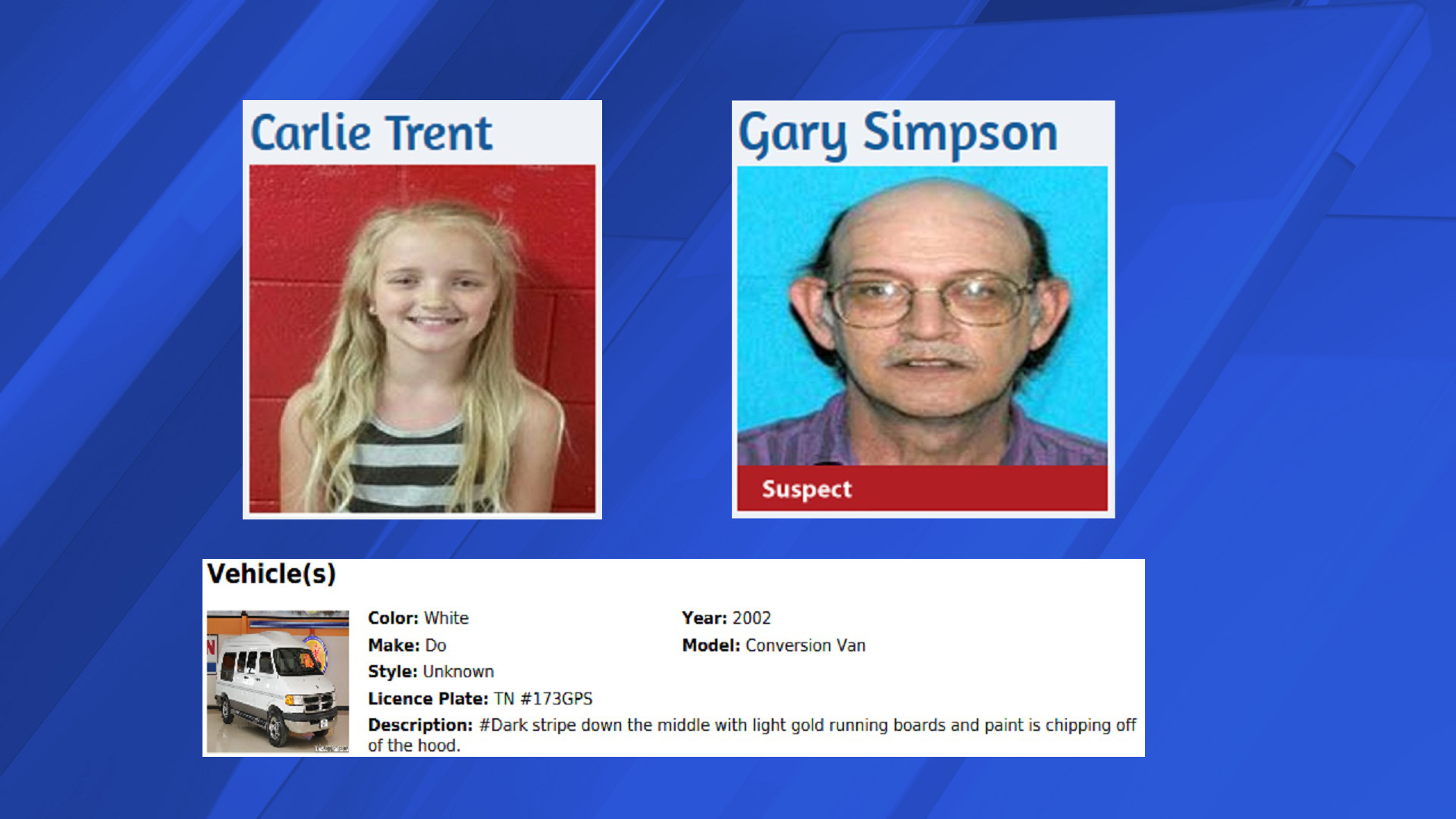 NEW PICTURES: #AmberAlert suspect Gary Simpson at Walmart in Rogersville yesterday PM. Spot him? 1-800-TBI-FIND! pic.twitter.com/yyAxMmhVfk

— Tennessee Bureau of Investigation (@TBInvestigation) May 5, 2016