This is an archived article and the information in the article may be outdated. Please look at the time stamp on the story to see when it was last updated.
Authorities in Morgan County are looking for a man in connection to a recent ecstasy sting in Hartselle.
On Thursday, the Morgan County Drug Task Force and Hartselle Police Department served a narcotics search warrant at 1017 Mason Drive NW.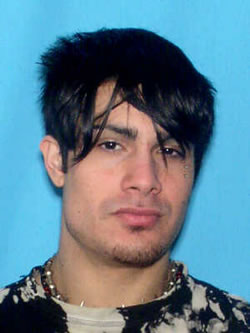 The person they were looking for, Anthony Matthew Lambright, was not there.  Agents have warrants for him and also want to question him in other narcotic-related matters.
Morgan County Sheriff Ana Franklin said three males were waiting at the home to buy ecstasy from Lambright.  They searched the garage, which had been converted to a garage-type apartment.  Inside, they found three juvenile females and three adult males.  They also found scales, ecstasy capsules, empty capsules and a sheet of LSD blotter paper than contained 625 doses.
If you know where Anthony Lambright is, please Hartselle Police at (256) 773-6534 or the Morgan County Sheriff's Office at (256) 301-1174.  You don't have to give your name.