This is an archived article and the information in the article may be outdated. Please look at the time stamp on the story to see when it was last updated.
COLBERT COUNTY, Ala. -- The Colbert County Sheriff's Office was at the scene of a stand-off where a man threatened to blow up the home of his ex-girlfriend.
Officials say Harold Wells announced the threat at a nearby venue called "The Point" located in eastern Colbert County. He claimed to have dynamite and a pistol.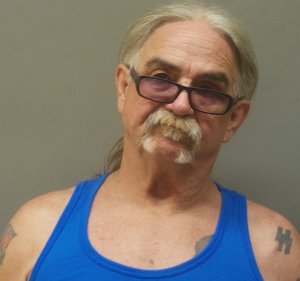 The brief stand-off began when deputies went to serve 'Protection from Abuse' documents on the suspect just before noon. Sheriff Frank Williamson says his deputies had no more pulled up in front of the mobile home when Wells started making threats.
Williamson said deputies could see that Wells had a pistol and he threatened that he had dynamite.
Officials took him at his word, deputies evacuated five nearby residents at River Road Estates.
According to the sheriff, Wells`s estranged girlfriend filed for a court order early Monday morning following a domestic violence incident over the weekend.
Deputies went to the mobile home to get him to leave. Sheriff Williamson ended up talking him out. "He and I just talked about the consequences of what he was doing, and what we would do. I assured him we weren`t going to body slam him or abuse him or anything.'
The Florence Police Department Explosive Devices Division then came in and swept the mobile home for explosives. Authorities say they found at least one box, made to look like an explosive device. However, no explosive charges were located.
The FBI and ATF have been in contact with the Colbert County Sheriff`s Office because of the threat to use explosives.
Late Monday, Sheriff Williamson said Harold Wells has been charged with two counts of Possession of a Hoax Device, both being felonies.
Residents were allowed to return to their homes a couple of hours after being evacuated.