This is an archived article and the information in the article may be outdated. Please look at the time stamp on the story to see when it was last updated.
JACKSON COUNTY, Ala. – The Jackson County Sheriff's Office is investigating after a man was found lying on roadway on County Road 750 in Dutton.
Deputies responded to the call around midnight on May 1. When they arrived at the scene, deputies discovered a man with obvious serious injury lying in the road.
The Dutton Fire Department 1st Responder's provided medical care at the scene.
Investigators learned that 30-year-old Kyle Alldredge and his father, 60-year-old Terry Carlton had been at home, drinking when Alldredge became belligerent.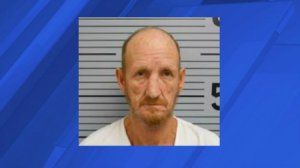 When Carlton attempted to leave the residence, Alldredge attempted to get inside the vehicle.  Deputies said Carlton drove away with Alldredge hanging from the vehicle.
Authorities said Alldredge was seriously injured during the incident requiring him to be airlifted to Erlanger Hospital.
Deputies confirmed that Carlton was in possession of alcohol in a dry county and was charged with Illegal Possession of Alcohol. This case is under investigation.