This is an archived article and the information in the article may be outdated. Please look at the time stamp on the story to see when it was last updated.
DECATUR, Ala. (WHNT) – Police arrested the man they say is responsible for a Wednesday afternoon shooting.
Carlos Jerome Turner, is charged with second-degree assault.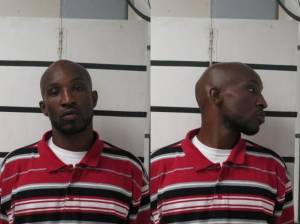 Decatur Police say Turner shot another man outside of Busy Bee Market, at the corner of 19th Avenue SE and Martin Street around 1 p.m.  The victim was shot in the leg and is expected to be okay.
Police increased security at Decatur High School, Oak Park Middle School and Somerville Road Elementary after the shooting, but students were dismissed at normal time.
The shooting victim is being treated at Decatur General Hospital.  His name has not been released.
Turner is being held on a $2,500 bond.