This is an archived article and the information in the article may be outdated. Please look at the time stamp on the story to see when it was last updated.
MADISON COUNTY, Ala. (WHNT) – A man pleaded guilty Monday in a hit-and-run from 2011 that involved the death of a 6-year-old boy.
Kyle Morgan was scheduled to go on trial today.  However, he pleaded guilty to manslaughter and leaving the scene of an accident.  He will serve six years in prison, according to Assistant District Attorney Shauna Barnett, who prosecuted the case.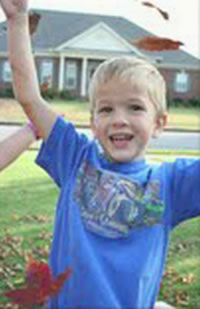 The child who died was Matthew Dahl.  Dahl was hit and killed May 28, 2011, three days after his sixth birthday.  He was riding his bike near his home in Madison County when a truck hit him and left the scene.
Morgan had initially tried to obtain youthful offender status in the case, but withdrew that motion.  Had Morgan sought and been granted youthful offender status, it would have capped his sentence at three years and sealed his criminal record.
WHNT News 19 is working to get more information on this developing story.  Watch more coverage Monday on WHNT News 19 at 5:00 and 6:00 p.m.