This is an archived article and the information in the article may be outdated. Please look at the time stamp on the story to see when it was last updated.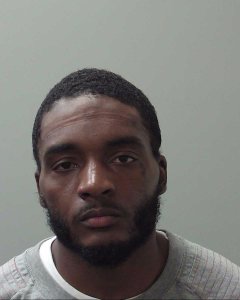 HUNTSVILLE, Ala. – Sources have confirmed to WHNT News 19 that Haraesheo Rice, 31, was killed by Huntsville Police on Wednesday night.
Police say they responded to the area of Creighton Avenue between Sturbridge Drive and Gardenside Drive for a "shots fired" call late Wednesday night. Police say they then found the suspect near Green Meadow Road, still armed. According to HPD, an officer told the man to drop the gun, but he pointed it at officers and waved it in the air. Officers fired and killed him.
Police say they found two other people who had been shot on the scene, one fatally and one through the hand.
The person found dead at the scene has been identified by the Madison County Coroner's Office as Keith Ricks, 47.
Huntsville police believe that Rice forced his way into a home on Green meadow Drive and opened fire on the men inside.
Authorities say that one of the victims was able to run from the scene and call for help on Creighton Avenue.
When officers arrived on scene, they discovered the victim suffering from multiple gunshot wounds. He was able to tell officers where the shooting happened and provide a description of his attacker.
Rice has a long history of both mental illness and arrests. Madison County Jail records show Rice has been arrested 17 times over the last ten years.
Rice's family has previously protested law enforcement's treatment of Rice, with about a dozen friends and relatives demonstrating on his behalf in front of the Madison County jail in August 2015. At the time, they said Rice had been beaten and tortured in the jail for months.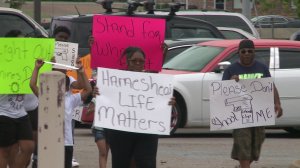 His mother told WHNT News 19 at the time that Rice had even been hospitalized as a result of beatings at the jail and she had not been allowed to see him.
In August 2015, Rice's mother told us her son had a long history of mental illness and a fear of police officers.
At this time, four Huntsville Police officers have been placed on administrative leave pending the outcome of the investigation.