This is an archived article and the information in the article may be outdated. Please look at the time stamp on the story to see when it was last updated.
CULLMAN COUNTY, Ala. – Authorities have charged a man with two counts of murder and one count of attempted murder for an attack Monday night in the Prospect Mountain community.
Matthew LeWayne Clayton was arrested in Limestone County Monday night after authorities said he crashed on Interstate 65 near Exit 361.
The incident happened Monday evening at a mobile home south of Dodge City. Sheriff Matt Gentry says they found Rollan Edwards and Thomas DeWille dead inside the home, a third victim, Jody Tudor was seriously wounded.
"We have confiscated multiple weapons we believe were used in the crime," Sheriff Gentry said.
Gentry says Tudor was able to tell them who to look for. That's when they called in help, and it was Limestone County sheriff's deputies who arrested Clayton after he crashed his car.
Sheriff Gentry says Clayton and the victims were neighbors. So far, it's unclear what started the violence on Monday evening. But from what deputies have figured out so far, it appears there was some past animosity between the four men.
"They were very familiar with each other," Gentry said.
The victims were all shot and stabbed, Gentry said. Clayton knew the victims and the attack was the result of a past incident, Gentry said, but he did not elaborate on what the incident was.
Clayton was being held in the Cullman County Detention Center without bond.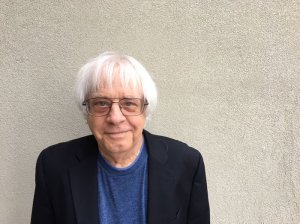 Thomas "Tom" DeWille, was one of the inventors of indoor concert pyrotechnics, according to our news partners at AL.com.
DeWille was credited with creating several of the innovations that made indoor concert pyrotechnics possible, including a safe way to transport flammable material and a controller to safely set off the detonations in time with the music.
Kiss, Michael Jackson, and Bon Jovi were among the major acts to use the services of DeWille's company during the 1980s. After he left that business, DeWille's company Luna Tech continued to manufacture pyrotechnics for other users in Owens Cross Roads outside Huntsville.