This is an archived article and the information in the article may be outdated. Please look at the time stamp on the story to see when it was last updated.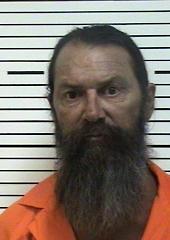 MOULTON, Ala. (WHNT) – A Moulton man is charged with domestic violence for allegedly assaulting his 85-year-old mother.
James Steven Proctor, 53, is being held in the Lawrence County Jail.  He lives at 2290 County Road 170.
Proctor is charged with second-degree domestic violence, which is a Class C felony.
Lawrence County Sheriff Gene Mitchell said Proctor's mother had to be flown to Huntsville Hospital last weekend.  Her injuries were severe, and she had some bleeding on the brain.
Investigators are working with the Lawrence County Department of Human Resources on the case.  They are not releasing many details on the circumstances of the case at this time.
Proctor was arrested on Wednesday.