This is an archived article and the information in the article may be outdated. Please look at the time stamp on the story to see when it was last updated.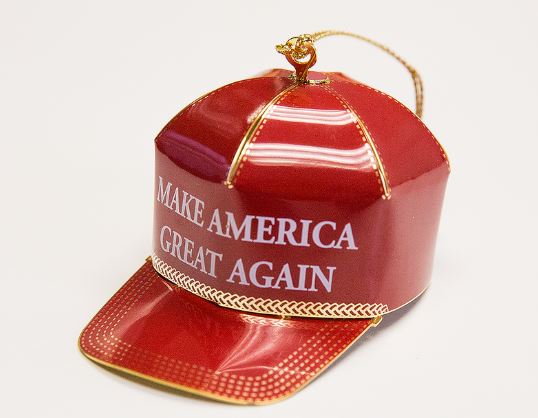 Looking for a way to commemorate President-Elect Donald Trump's win?
Well you don't have to wait, now you can get in the Christmas spirit with your very own Make America Great Again Red Cap Collectible Ornament for your tree this year.
The ornament is made of brass and finished in 24 karat gold, and is sure to make any tree stand out.
Priced at only $149, these ornaments are sure to make the Donald Trump supporter in your life's holiday special this year.