This is an archived article and the information in the article may be outdated. Please look at the time stamp on the story to see when it was last updated.
Below are five questions we posed to each of the candidates running for District 7 on the Madison City Council. Here are the answers, straight from the candidates.
1. What is the most pressing issue facing Madison today?
John Seifert: Our most pressing issue is protecting our school system as our #1 asset and reason our city is so attractive to folks moving to this area. Our schools are being threatened by Limestone County's refusal to send tax funding collected within Madison City limits and also overcrowding in our schools. We must come together as a team with our school system, Huntsville, Madison County and our state leadership to apply pressure upon Limestone county to comply with state superintendent direction and also identify a path forward to alleviate overcrowding.
Lena Sledge: Infrastructure. We need better planning of roads, traffic, and a strategic plan for walkways, sidewalks, and bike paths. 

Tommy Whitten: The Limestone County Tax Issue is currently the most pressing subject facing Madison and the Madison City Schools.  We must get this resolved so we can provide our teachers the tools that are needed to give our children the highest quality education to compete in a global economy.
2. What is one practical, specific policy you would push to have implemented in your first year on the council?
John Seifert: We want to see more priority and funding given to our current parks and recreational facilities, a new pool for our schools as well as our sidewalks and greenways. An investment in these areas is an investment in our families, children and future.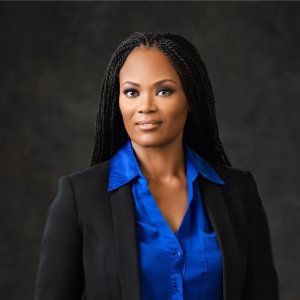 Lena Sledge: A strategy to widen Wall Triana to allow easier access to the retail establishments on Hwy 72, and to accommodate the increase in traffic from the Kroger located on Wall Triana and Brownsferry. In addition, collectively work with the other neighboring districts to create a proposal to construct sidewalks on Wall Triana, Gooch Ln and Balch Rd.
Tommy Whitten: I would propose that all actions taken by the council and the Mayor be done in an open and transparent manner.  That all council members proactively keep their constituents informed on city business.
3.What worries you most about Madison currently?
John Seifert: Currently, our lack of ability to demonstrate teamwork, communication and leadership from our city government worries me and our district 7 constituents the most. We should focus on what is best for our districts and Madison first and put all else second. Our constituents deserve the very best from us and only with those qualities of dedicated teamwork, open communication and authentic and servant leadership will that be delivered.
Lena Sledge: Our city is experiencing growing pains and seems to have lost its long term vision for sustainable growth. We have an increase in residential growth, and not enough commercial and desirable retail growth. The city's lack of preparation for the influx of new residents is evident by the poor planning regarding infrastructure, longer commutes due to congested traffic, our deteriorating roads and overcrowding in our schools. 

Tommy Whitten: Madison is a wonderful city with a progressive and independent spirit, and it continues to build and grow, yet it still maintains the small town feel.  My only worry is that we outgrow that small community attitude.
4. What differentiates you from your opponent(s)?
John Seifert: I am involved in our community and have been ever since moving to the area in 2002 and Madison in 2004. I started in 2002 by coaching Madison City Pop Warner flag football and have continued involvement through coaching Madison City youth baseball, volunteering in Children's' ministry at Asbury UMC, leading Den 8 of Cub Scouts Pack 351, Co-Chairing Columbia Elementary School's WatchDads-of-Great-Students (D.O.G.S.) and volunteering time and monetary donations to both Columbia (son attends) and Rainbow Elementary Schools (wife teachers here). We already invest our city, district and youth and would appreciate your vote to enable a larger platform to invest as your council representative for District 7.
Lena Sledge: District 7 deserves strong political leadership with an active voice that will speak on their behalf, as well as a thoughtful, dedicated councilwoman who will work in cooperation with the mayor to not only solve their quality of life issues, but also push for western economic growth for Madison as a whole.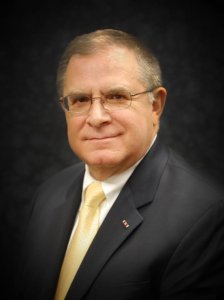 Tommy Whitten: I have lived in Madison much longer than my opponents.  This has given me a perspective that can only be achieved through time.  I also have a varied background in both business and education that provides me with the type of experiences that will bring value to the council and the city.
5. What about you might surprise voters?
John Seifert: The biggest surprise would be that I was raised by my grandparents whom were born before and experienced The Great Depression. Also, at the age of 9, I had to step up and lead our home due to my grandfather, an Ozark, AL policeman, being killed in the line of duty on 19 December 1987. I believe that is one of my greatest strengths is they work ethic and drive instilled in me at a young age.
Lena Sledge: I have a degree in Political Science from UAH, but I also attended school for filmmaking. I'm an award winning filmmaker. As a filmmaker, I'm most notably known for my web series, Unplanned Motherhood, based on my life as a wife and mother of five. All the actors were hired locally and have gone on to have wonderful careers in acting and modeling.
Tommy Whitten: That I enjoy ballroom dancing.  They may also be surprised that I also have a certification as an advanced scuba diver, I am a licensed pilot, and I also flew hang gliders off local mountains. I once worked part time as a whitewater raft guide and I enjoy both whitewater canoeing and kayaking.