This is an archived article and the information in the article may be outdated. Please look at the time stamp on the story to see when it was last updated.
Below are five questions we posed to each of the candidates running for District 3 on the Madison City Council. Here are the answers, straight from the candidates.
1. What is the most pressing issue facing Madison today?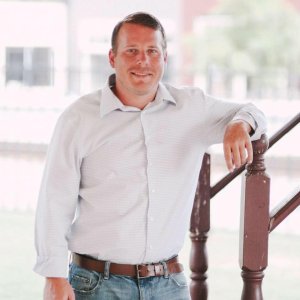 DJ Klein: Madison City School funding impacts all residents and it is critical that we address the funding gap to maintain the quality of education. Collectively, we must work with local Governments, schools systems, and State Legislators to ensure tax revenue in Madison City follows the student.
Teddy Powell: The most pressing issue is the effective city communication and leadership that balances both the funding and income base. The City of Madison must balance the types of taxes, fees, and other incomes to continue to provide assistance to our great Madison City School system, city priorities as well as citizens' wants and needs.
2. What is one practical, specific policy you would push to have implemented in your first year on the council?
DJ Klein: I will work with the Council and Mayor to implement a economic development organization within the current Planning Department to dedicate resources to increase economic development projects throughout the City. We have seen this type of organizational structure in other similar cities with high success rates. This would drive new business to the City along with additional revenue streams that would positively impact quality of life, infrastructure, public safety, and Madison City School funding.
Teddy Powell: I would push immediately to hire additional staff to plan economic development strategies in order to recruit the businesses Madison needs. We must recruit businesses that will allow us to balance the tax basis so we are less dependent on sales taxes, which is determined by the ups and downs of the economy and more dependent on lodging tax, fees, and TVA funds in lieu of taxes.
3. What worries you most about Madison currently?
DJ Klein: Madison's exponential growth continues to divert our focus on immediate needs throughout the City. We need to build consensus throughout City leadership to ensure we are strategic in planning for long term success. This requires strong operational leadership and experienced oversight to ensure long term success.
Teddy Powell: Balancing both of growth of homes and the development of new businesses. We have our area defined by boundaries that we must now live in and redevelop as needed. There should be no rush to build out, but more importantly, a calculated, strategic involvement of citizens, businesses and city, county, and state leaders. Madison has the opportunity to develop what we need to move us forward as well as provide some of the wants that citizens desire.
4. What differentiates you from your opponent(s)?
DJ Klein: We have at a minimum three Council members not seeking re-election and it is imperative that we maintain some level of continuity and experience on the Council. I have the experience from serving as a City Council member in District 3 and serving on several key committees such as the City finance committee, human resources committee, and police department liaison. At a time when our school system has reached out for help to temporarily curb annexation and re-zoning, I have committed my support whereas my opposition believes in expanding our City boundaries.
Teddy Powell: I have more applicable education and experience and have overcome many obstacles to be in the position I am in today. I was not fortunate enough to have the investments from family into my businesses, but instead earned every success and invested in myself. I have not only owned, grown, and profited from my business ventures but have taken that experience and applied it to my position today as a budget analyst.
5. What about you might surprise voters?
DJ Klein: I am the youngest Council person to ever be elected at the age of 29 in 2012. I was recently married to Jaclyn Klein (formerly Acree) on April 30th, 2016 after meeting at the Madison Street Festival in 2013 while I was representing the City and she was representing the YMCA. I served in two US Military branches, the US Air Force and the US Army.
Teddy Powell: I have worked in construction, rock quarries, and coal mines and even owned a Mexican restaurant among other businesses, prior to becoming a civil servant.