This is an archived article and the information in the article may be outdated. Please look at the time stamp on the story to see when it was last updated.
Below are five questions we posed to each of the candidates running for District 2 on the Madison City Council. Here are the answers, straight from the candidates.
1. What is the most pressing issue facing Madison today?
Steve Smith: Growth. We've experienced tremendous growth over the past 20 years and will continue to do so the next 20. We need to decide who we want to be when we are grown and make plans now to ensure we meet our goals. When we look at growth and how to grow, the revenue issues, the infrastructure issues, quality of life issues all have to be addressed and prioritized.
Devinti M. Williams: Madison is the fasting growing city in the State of Alabama. District two is the fasting growing district within Madison. With such rapid growth and development, those who have been in charge have made short term decisions with regard to the manner in which they have financed our growth. They have borrowed money, raised property taxes, sales taxes, and even considered raising gas taxes most recently. This type of short term thinking has resulted in liabilities of $190 Million (i.e., dept) and stagnant revenue. In other words, debt is our most pressing issue.
Moreover, district two has recently been zoned for a new elementary school, and a proposed middle school is not far behind. If our leadership continues to borrow money and raise taxes, they will price younger families out of the Madison market, and will ultimately over a 10-15 year period, destroy this vibrant community that we have. The solution is to elect candidates that have a background in economic development, so that we can grow our revenue and not rely on short term fixes.
I am an attorney by trade. My background is in business and corporate law. I have spent the past 17 years starting businesses and helping them grow.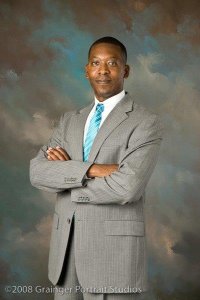 2. What is one practical, specific policy you would push to have implemented in your first year on the council?
Steve Smith: When first elected four years ago, my main priority was fiscal responsibility. After 4 years of work, we have paid off all our short term debt and now paying cash for all capital purchases including our police cars and fire trucks. I plan to continue to work to strengthen our budget and make sure our policies are updated to provide the guidelines for financial stability for years to come.
Devinti M. Williams: The specific policy that I will push is fiscal responsibility.  I will insist that each decision that council makes, which involves the expenditure of tax dollars, must result in some tangible return that will benefit the citizens of Madison.  An example of why I say this is that, my opponent Steve Smith, over the past two years has expended $3 Million to develop a project entitled Madison Rec Center.  The problem is that Council has not approved the building of this facility.  The building of the facility has not been approved because Mr. Smith will not reveal the projected profit and loss statements for the facility.  Therefore, if the project is never built, Mr. Smith will have squandered $3 Million of our tax dollars without a tangible benefit to the citizens of Madison.  A policy of fiscal responsibility is needed.
3. What worries you most about Madison currently?
Steve Smith: Currently, this election process worries me about Madison. If you listen to candidates, one would think our City is doomed and on a downward slope which is simply not true. Some candidates are either not informed or purposely trying to mislead citizens for a vote. Yes, there are issues that need addressing but we have a good team of elected officials and employees dedicated to making Madison the best place to live and raise a family and we have a lot of positive momentum.
Devinti M. Williams: Our debt and the fact that those who have been in elected office for such a long period of time do not see overbearing debt as an issue.  Debt of $190 Million for a city of 45,000 citizens should be a concern for all fiscally responsible leaders.
4. What differentiates you from your opponent(s)?
Steve Smith: We both ran for the same office four years ago. For the past four years I have been dedicated to this City and working every day to make it better. My opponent has not. If candidates truly love the City and only want what is best for the City, the results of an election will not diminish that desire and candidates would find a way to be involved but that has not been the case. There are many people making a difference in our City everyday that are not elected officials. I was a part of many different organizations and committees prior to being elected and I would think people wanting to make a difference would seek the same opportunities to do so regardless if a title is involved or not.
Devinti M. Williams: I am fiscally responsible, transparent in my decision making, and supportive of inclusive government, with regard to seeking the citizens' input.  My opponent is not any of these things.  As example, he will not reveal the projected profit and loss statements for the Madison Rec Center, while he pushes for the council to approve the building of the $23 Million project.
5. What about you might surprise voters?
Steve Smith: I think if people got to know me, they would realize I am not a typical "politician". I'm not in it for personal gain or notoriety. My main priorities are making sure I represent my faith and my family in an honorable manner. I take pride in my position on the Council and I work hard every day to help make the best decisions for our community.
Devinti M. Williams: Although I am an attorney by education and trade, I really am a blue collar guy who has the interests of the citizens at heart.  In addition to my blue collar work ethic, I am a person that believes very strongly in character and integrity.