This is an archived article and the information in the article may be outdated. Please look at the time stamp on the story to see when it was last updated.
MADISON, Ala. – The Mobile BayBears are set to move up to North Alabama after Minor League Baseball and the Southern League officially approved the baseball team's relocation to Madison beginning with the 2020 season.
The team will play in the new stadium and multi-use venue soon to be under construction at the Town Madison development.
BallCorps, LLC, the owner of the BayBears, had already received permission to relocate from the Southern League with a unanimous vote, but now they have Minor League Baseball approval too.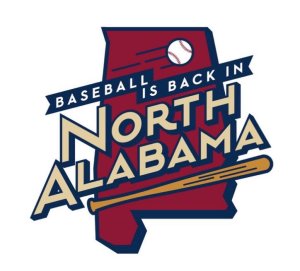 "From the first day we visited Madison, we set our sights on this region as the ideal market for our franchise," said BallCorps Managing Partner and CEO Ralph Nelson. "In our initial meeting last April, Mayor Paul Finley told us that as long as the project benefited Madison citizens, the city was interested in a partnership with BallCorps. Since that day, it has been an amazing collaboration between BallCorps and Madison, along with the Breland Companies, the master developer of Town Madison, Madison County, and so many others."
The final step in the process is a review of approvals by the Office of the Commissioner of Baseball and the issuance of a "Non-Objection" letter, anticipated soon.
A community event is being organized for the venue's groundbreaking ceremony, Saturday, June 9 at 5:00 p.m. at the stadium site off Zierdt Road and I-565 in Madison. There will be free food, family fun, and a commemorative gift for everyone that attends.
MiLB President Pat O'Conner and the SL President Lori Webb will both participate in the groundbreaking ceremony along with city leaders and other local dignitaries.
Those that attend the Community Groundbreaking Event will be offered the first opportunity to submit ideas in the Name the Team contest. At the conclusion of the ceremony, a randomly selected contest participant will be chosen to receive four complimentary box seats for Opening Day 2020. Only those in attendance at the groundbreaking ceremony will be eligible to win.
All members of the public will be invited to participate in the Name the Team contest, beginning June 10, on a website to be announced at the ceremony. The team name will be announced in the fall at another community event.