This is an archived article and the information in the article may be outdated. Please look at the time stamp on the story to see when it was last updated.
MADISON, Ala. (WHNT) – The University of Mississippi recognized a Madison woman for her leadership and contributions to her alma mater.  Shaquinta Morgan was honored alongside a civil rights icon.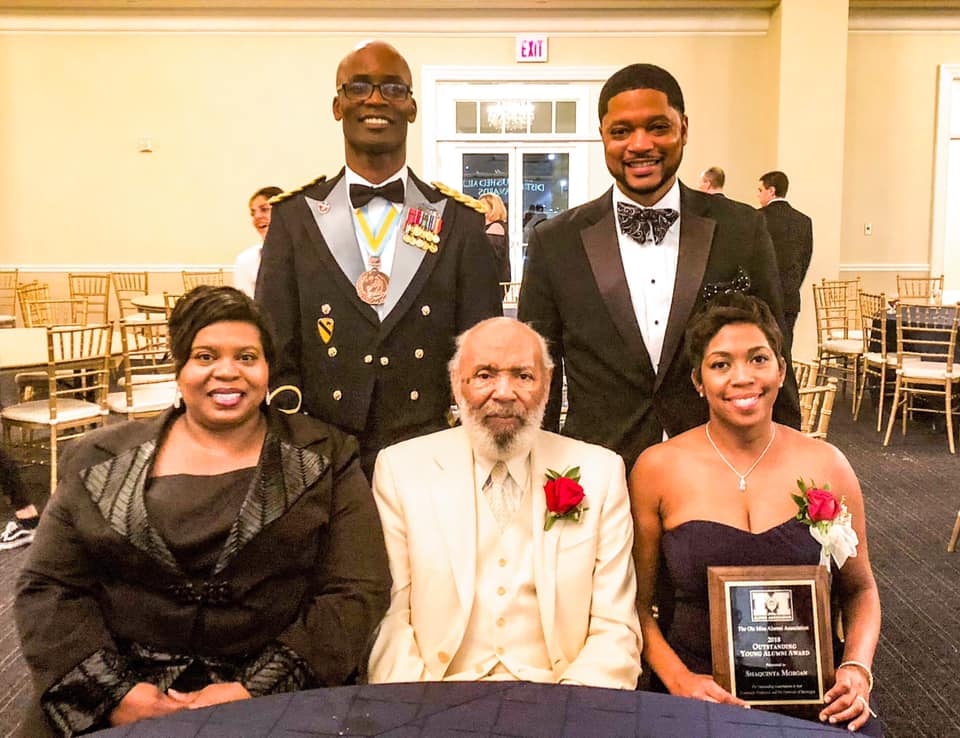 Morgan received the 2018 Outstanding Young Alumni Award, which recognizes alumni who have shown exemplary leadership throughout their first 15 years of alumni status in both their careers and dedication to Ole Miss.
Morgan was honored at the same event as James Meredith this past weekend at the university's homecoming festivities. Meredith became the first black student admitted to Ole Miss in 1962. He graduated in 1963 with a degree in political science and was inducted into the Alumni Hall of Fame.
"What do I say when I share a stage with James Meredith? A civil rights icon!" said Morgan during her acceptance speech, in which she expressed gratitude for the recognition. "A man who paved the way for me to stand in this spot even before I was born."
Specifically addressing her two daughters, who attended the event along with her husband, father and a host of friends and supporters, Morgan said, "Regardless of what anyone tells you, irrespective of what society may show you and independent of how you may feel sometimes, I need you to have the audacity to know and believe that you can do anything!"
Morgan graduated in 2003 and is a licensed professional engineer. A certified energy manager and a LEED accredited professional, Morgan joined the Philips Lighting End User Services team, where she is the director of solution architecture for the United States. Her team designs complex lighting controls and data solutions for large entities within federal, state and local government, office and industry, retail and hospitality, and sports and entertainment segments.