This is an archived article and the information in the article may be outdated. Please look at the time stamp on the story to see when it was last updated.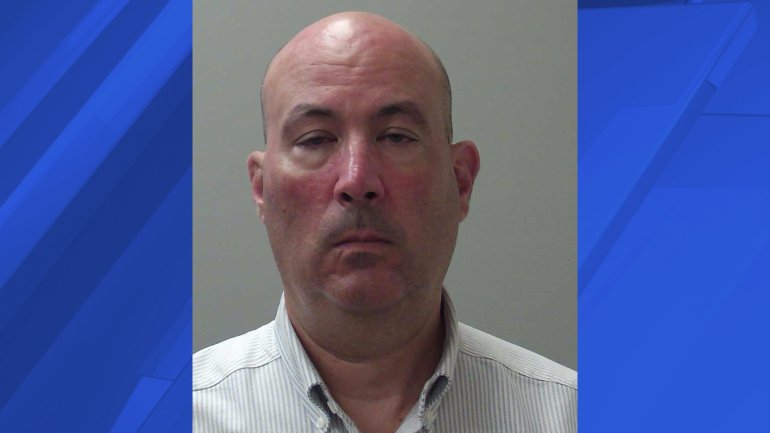 MADISON COUNTY, Ala. – A staffer at St. John the Baptist Catholic Church was arrested Tuesday morning and charged with possession and dissemination of child pornography.
John Lindbergh Ellard Martin, the Assistant Director for Parish Religious Education Program at St. John the Baptist Catholic Church, was arrested Tuesday.
Madison County Sheriff's Office Captain Michael Salomonsky said investigators with the Madison County Sheriff's Office and the Department of Homeland Security found evidence that Martin had used computers at his home and at St. John the Baptist Catholic Church, located on Hughes Road in Madison, to possess and disseminate images and video of sexual abuse of children.
Salomonsky said investigators do not currently know the identity of any children in the images and video. He said they have no evidence to suggest that local children were impacted, however, he couldn't rule it out.
Church Pastor Phil O'Kennedy said, "Since John Martin came to work for us at St. John's in our Adult Education Department, we have seen nothing that would lead us to believe the charges being mad against him. We are stunned by the accusations. Of course we will continue to work with the authorities. We encourage any parishioner who may have any information about the accusation to come forward. And we will continue to pray for Mr. Martin and his family."
The Madison County Internet Crimes Against Children (ICAC) unit had been tracking this case for weeks, Salomonsky said. It had been particularly hard to investigate, he said, because Martin had used techniques to hide his identity and location.
"It was our ICAC officer's proactive approach to the apprehension of child predators in Madison County, that's what brought this case," Salomonsky said.
Salomonsky said the leadership at St. John's were "extremely helpful during the search and investigation of this case."
The full investigation, including analysis of the computers, will likely take months, he said. The Secret Service has agreed to assist with the analysis of the computers.
If anyone feels there was inappropriate or unauthorized contact with Martin, Salomonsky urges them to contact the Madison County Sheriff's Office at 256-533-8820.
WHNT News 19 contacted the Catholic Diocese of Birmingham on Tuesday afternoon. They were not aware of the charges against Martin at the time of our call. We have asked additional questions about the situation and are awaiting a response.