This is an archived article and the information in the article may be outdated. Please look at the time stamp on the story to see when it was last updated.
MADISON, Ala. – Exciting news for the Madison community! A new Kroger off Wall Triana Highway opened Wednesday morning, replacing the old store on Hughes Road.
As the first 100 people made their way into the newest Kroger addition at 7am, that was the fifth hour of wait time for Wayne Hayes.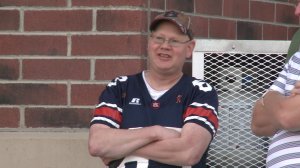 "I was here for the door prizes this morning," said Hayes. "Greg Screws said to get down here early and so I got down here about 2 o'clock this morning. Just bright-eyed and ready to get it and hit it and ready to go!"
As ready as ever, Hayes passed the time on his phone while he waited for the rest of the crowd to trickle in. The new store has a lot to offer its customers.
"We've got hot Asian foods, we've got a full sushi bar, a pizza bar, we've got a pet center, and in a week we'll start our ClickList operation where customers can order their groceries online," said Tregg Player, Kroger District Manager.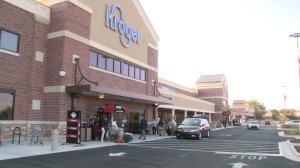 With more than 15 aisles and 100,000 square feet of space, this store is providing more than 200 jobs to people in the Huntsville/Madison area. Kroger hopes the new location will become a flagship store for the community.
This Kroger is just one of the building blocks for the city of Madison and its continued growth.
"Madison is a growing city, I'm proud to live here myself and so we're proud to stay active through the local organizations, through our customers and associates," said Player.
Kroger's online grocery service, ClickList, will start September 14th and Kroger Plus Card holders will receive .20 off per gallon of gas September 9th through September 11th.