This is an archived article and the information in the article may be outdated. Please look at the time stamp on the story to see when it was last updated.
MADISON, Ala. – Dr. Dee Fowler submitted his resignation as Superintendent of Madison City Schools during a special Madison Board of Education meeting on Wednesday.
Dr. Fowler resigned to take a position with the State Superintendent's office in Montgomery.   The board accepted the position in a 5-0 vote.  His last day on the job in Madison will be November 30.
"The resignation of Dr. Fowler is a sudden, but not totally unexpected event," said Madison City Board of Education President Dr. Terri Johnson. "Dr. Fowler has served as Superintendent of Madison City Schools for nearly 10 years, at a time when the average tenure of a superintendent in the state of Alabama is less than five.  He has worked to improve educational opportunities for the children in Madison County for 40 years, and we are very fortunate that he chose to spend the last 18 years in our school district."
Dr. Johnson said the board will discuss the search process and ask for public input as they work on a permanent replacement. They plan to name an interim superintendent soon.
Dr. Fowler has been superintendent in Madison since January 2007 and has 41 years of education under his belt. His current contract with Madison City Schools lasts until 2018.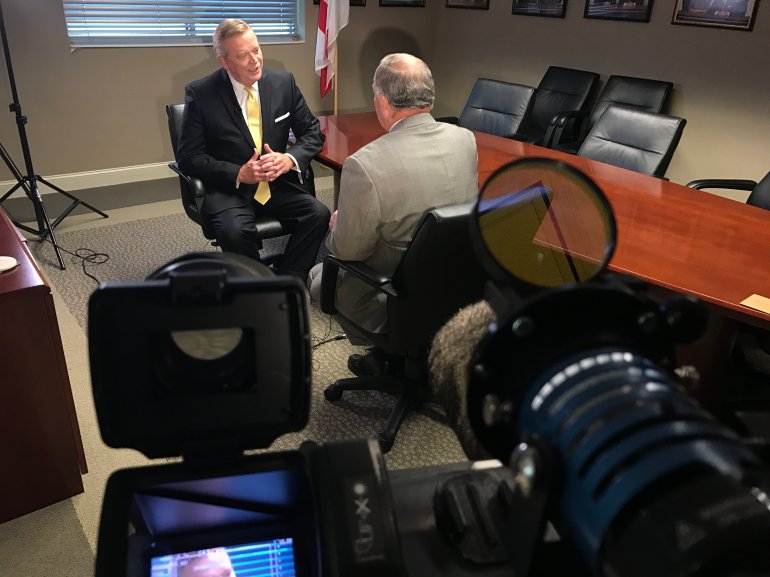 In an interview with WHNT News 19's Jerry Hayes, Fowler said he was disappointed when he didn't get the State Superintendent of Education job earlier this year. He was a finalist for State Superintendent in August, along with four others.
"I wanted to have state responsibilities and I thought, well, being state superintendent was the ticket and that just wasn't what was in the cards for me," Fowler said. "That wasn't what the Lord had planned for me. But another door opened." And he wasn't ready to retire.
Fowler will be the Deputy State Superintendent and the Chief of Staff. He says he's excited to be working with Michael Sentance, the man the state board hired in August.  Fowler begins December 1.
"He comes with a different perspective," said Fowler. "He comes with a fresh set of eyes and so I'm very excited about being a part of that, looking at change, looking at ways to make change and any way that I can help to facilitate that, any rock that I can kick out of the road, any way that I can make the path easier for him, I'm excited to do that."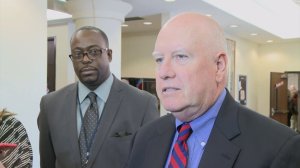 Sentance worked as an education official in Massachusetts from 1991 to 2001 and for the U.S. Department of Education from 2001 to 2009. Most recently, he worked as an education consultant.  Sentance said he looks forward to Fowler coming aboard.
"We are very excited that an educator as distinguished and accomplished as Dr. Fowler would agree to assist our efforts to improve public education in Alabama," Sentance said. "We are looking forward to his experience and wisdom guiding our work."
Other education leaders say this is a smart move by the state to bring Fowler aboard.
"Dr. Fowler is an excellent Superintendent with a strong reputation for doing what's right for children in all circumstances, no matter the challenge. He is well-respected by his colleagues around the state, and we are excited that he will be joining Mr. Sentance's staff," said Eric Mackey, Executive Director, School Superintendents of Alabama.  SSA is a professional non-profit organization comprised of superintendents and school system leaders from across Alabama who are committed to improving education for Alabama's children.
"A tough decision"
Dr. Fowler has been superintendent in Madison since January 2007 and has more than 40 years of education experience under his belt. His first job was teaching at Hazel Green High School in 1975. He admits, the decision to leave Madison and head to Montgomery was tough.
"It was one of those 'which road do you take?' I've been very fortunate in the city of Madison," Fowler said. "I've been here for 41 years, Jerry, and I've loved every minute of it. And I had a contract that went all the way through Spring of '18. I could ease into that and then maybe ease into the retirement that we talked about but I just didn't feel ready to do that."
He says it's going to be tough to say goodbye.
"Just leaving this school district and when I say this school district, that includes the community. That includes the teachers and staff. It includes the children," he said.  "Any time I talk about the city of Madison, Madison City Schools, I like to talk about academics, athletics, the arts and giving back to the community because that is so much a part of our DNA and that's where my pride lies."
Good and bad times
Dr. Fowler remembers sad times during his tenure.   The first that comes to mind, a student being killed at Discovery Middle School.
"I don't think I'll ever forget February 2010, the shooting and death that occurred at Discovery Middle School. That was the saddest professional day that I have ever had."
Hammad Memon shot Todd Brown, 14 in a school hallway.  Both were ninth graders.  Memon pleaded guilty and was sentenced to 30 years in prison.
Dr. Fowler says he prays we never see anything like that again.
"Discovery Middle School was changed forever. I was changed forever."
But there were many positive times, and one thing he won't miss about being superintendent — having to make the call on closing school during winter.
"Those snow days and having to get up and make that decision, and having the decision to come to school and being the most hated person in the city of Madison.  I will not miss that," Fowler chuckled.