This is an archived article and the information in the article may be outdated. Please look at the time stamp on the story to see when it was last updated.
MADISON, Ala. – Her son was shot to death the day after Christmas just blocks from the family home.
Maureen Mack-West tells WHNT News 19 she passed the Sonic by their house on the way back from errands. She saw the police; she saw the news cars.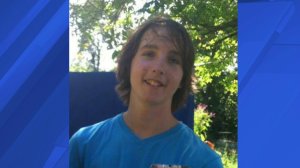 She texted her son, Jason, but he didn't answer. She says that wasn't normal for him, even as an 18-year-old.
So she went back to the restaurant, just a few hundred yards in front yard of her son's old high school, where his 16-year-old brother still attends.
She spoke with Madison Police, who sat her down at a Sonic picnic table to tell her that her son had been shot. They told her he was taken to Huntsville Hospital.
They told her he didn't make it.
WHNT News 19 spoke with Mack-West on January 9 at the family's home, hours before her son's accused killers were due to appear in court.
Later in the day she would learn they had already been indicted by a grand jury.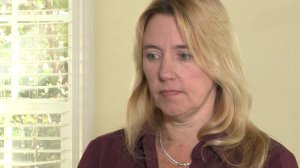 West had just graduated from James Clemens High School and was preparing to go to college, his family said. The murder rattled the town of Madison, and especially the victim's high school, which you can see from the parking lot of the Sonic.
Mack-West worries for her younger child when thinking of the two men accused of the crime.
"I never want my 4-year-old at age 7 or 11, or 22 or 30 to walk through the streets of the Madison Parade or go into a store and run into one of the people who killed her brother in cold blood," said Mack-West.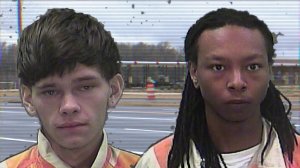 Detectives tracked down 19-year-old Trevor Davis Cantrell and 22-year-old Dacedric Deshun Ward. Both are charged with capital murder and first degree robbery. Police believe the pair promised to sell West some Xanax but really intended to rob him all along. In the criminal complaint against the pair, police detail their interview with Cantrell, who allegedly told law enforcement that Ward pulled the trigger so people "would know he was a gangster."
The two are being held in the Limestone County Jail. Now that they have been indicted, the case will proceed to trial.
Monday on WHNT News 19 at 5:00 p.m. you'll hear more from Maureen Mack-West about her fears for her other children.  Tuesday on WHNT News 19 at 10:00, Mack-West talks about everything from hidden drug problems in the community to how she wants her son's killers to be held accountable.