This is an archived article and the information in the article may be outdated. Please look at the time stamp on the story to see when it was last updated.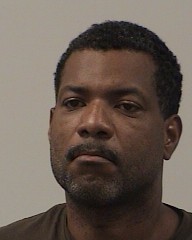 HUNTSVILLE, Ala. (WHNT) – An employee of the Madison County Detention Center was arrested Monday.  Wayne Anthony Bolt is charged with public drunkenness.
WHNT News 19 spoke with the jail administrator, Chief Steve Morrison, by phone on Monday.  He said Bolt works as a corrections officer.
Bolt, 42,  was booked in jail just before 12 p.m. Monday.  He was arrested by Madison Police.