This is an archived article and the information in the article may be outdated. Please look at the time stamp on the story to see when it was last updated.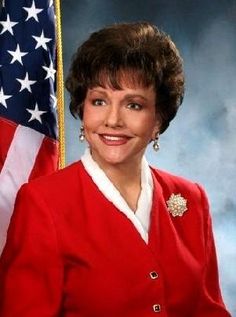 Lucy Baxley, a well-known figure in Alabama public service for many years, has died.
Baxley, 78, died peacefully at her home in Birmingham on Friday.  She was surrounded by family, Al.com reports.
She was well-known in Alabama politics for many years.  She was elected State Treasurer from 1995 to 2003.  Baxley then became the first woman to serve as lieutenant governor in Alabama from 2003 to 2007, running for governor in 2006 but losing to Bob Riley.
She returned the following year, running for President of the Alabama Public Service Commission in 2008 and winning a four-year term.
Baxley is the last Alabama Democrat to hold statewide office.
Many elected leaders offered kind words and condolences about Baxley,
"Today the state of Alabama lost a great public servant. Lucy Baxley loved Alabama and loved the people of Alabama," said Governor Robert Bentley. "I enjoyed our time working together when I served in the legislature. Lucy will forever be remembered as a fierce advocate for the people of Alabama, for her decades of service and as Alabama's first female Lieutenant Governor. My thoughts and prayers are with her family and friends during this time."
"Lucy Baxley was a pacesetter for women, including myself, being elected statewide in Alabama," said Lieutenant Governor Kay Ivey. "She was the first woman to be elected Lieutenant Governor after serving two terms as State Treasurer. Her "I love Lucy" slogan expressed the adoration Alabamians had for her. Her zest for life was evident as she overcame a stroke, then was elected President of the Alabama Public Service Commission. As contemporaries who represented different political parties, I have always admired her commitment to public service and the broad support she attracted. My deepest sympathies to her family and friends. Lucy will be missed."
"The Alabama Democratic Party mourns the loss of Lucy Baxley, an outstanding woman who served our state with honor and grace for many years," the Alabama Democratic Party said in a statement. "We inducted her into the Alabama Democratic Party Hall of Fame last year for her numerous political accomplishments through the years. Our thoughts and prayers are with her husband, children, and other family members."
"My thoughts and prayers are with the Baxley family today. Lucy was a true public servant, a pillar of the Alabama Democratic Party and will be greatly missed," said Rep. Craig Ford, House Minority Leader.