This is an archived article and the information in the article may be outdated. Please look at the time stamp on the story to see when it was last updated.
BIRMINGHAM, Ala. – Former Alabama Governor Don Siegelman is back on Alabama soil, after being convicted on bribery charges and serving a 78 month federal prison sentence.
A little more than a dozen people gathered on the corner of 20th Street and 2nd Avenue to sent their best wishes with the former Governor.
"We drove up here so that we could be right here on this corner to welcome him back. We love him, we think he was a fantastic governor," said Ann Depas, a Siegelman supporter.
She drove two and a half hours from Tuskegee this morning just to say, "Hey, we love you."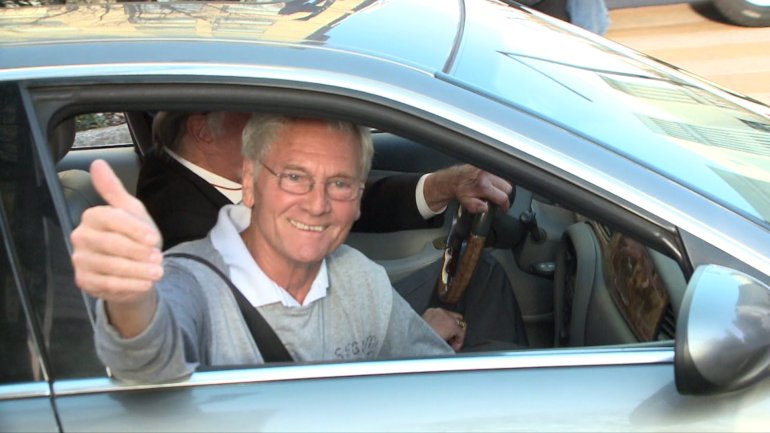 After several years behind bars, Governor Siegelman had his window rolled down, enjoying that Alabama air and greeted supporters.
"It'll be good for Don and good for the people of Alabama," said retired Judge Pete Johnson.
While many assembled were fans, Judge Johnson and his dog Trigger, count themselves as friends.
"I don't think he should have been there," said the former 10th Circuit Judge.
Johnson says he knows Don's character, after a friendship that began in 1965.
"For those of us of that opinion, we feel better today than we did yesterday," said Judge Johnson.
Then there were folks like Edward Savela, who counts himself as just one of the legion of the Siegelman faithful in Alabama.
"He's got a huge following and big support in this state, and I think by us being out here, by you being out here, let's him know, by being incarcerated in that federal prison for so long, he's got friends here in Alabama," said Savela.
The smile on the former Governor's face really says it all.
"We're just so glad he's out," said Depas.
Seeing that face, made Ann's long drive worth every second.
"We're just so thankful he's going to be home again with his family. He's a good man," said Depas.
Governor Siegelman will have to meet with a probation officer on Thursday, and will be under house arrest until August.