This is an archived article and the information in the article may be outdated. Please look at the time stamp on the story to see when it was last updated.
(CNN) — A Westwego, Louisiana, police officer driving home from work early Friday was shot and killed after he stopped to check on what he thought was a car accident.
The suspect shot himself later Friday; his condition was not immediately known.
Officer Michael Louviere, 26, observed an apparent traffic accident and pulled over to assist, Westwego Police Chief Dwayne Munch Sr. told CNN. Louviere instead discovered a woman on the ground, shot multiple times. When Louviere checked on a man near the vehicle, the man pulled a weapon and shot the officer one time in the head, Munch said.
"This was a cold-blooded murder," Munch told CNN affiliate WDSU. "Officer Louviere was shot in the back of the head; he had no idea what was coming."
The woman, Simone Veal, 32, of Marrero, Louisiana, was pronounced dead at the scene, Jefferson Parish Coroner Dr. Gerry Cvitanovich told CNN. Veal was eight months pregnant. Louviere was taken to a local hospital and pronounced dead.
The suspect in both shootings is Sylvester Holt Jr., according to the Jefferson County Sheriff's Office. Holt left the scene after the shootings and was located on the Crescent City Connection bridge leading to New Orleans around noon CT, Louisiana State Trooper Melissa Matey told CNN.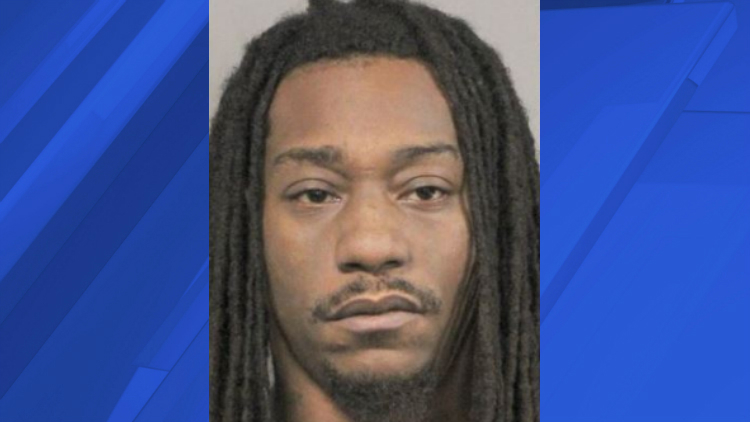 Traffic was snarled for hours as the busy bridge's westbound lanes were closed while Holt talked with police negotiators. Holt eventually shot himself in the chest late Friday afternoon, Matey said.
Holt was taken to a New Orleans hospital and his condition was not known.
Munch said the grim scene that Louviere came upon stemmed from a domestic situation between Holt and Veal. Munch did not elaborate.
Holt was released from jail January 7 after the Jefferson Parish district attorney determined there was insufficient evidence to charge him in an alleged 2016 sexual assault, Colonel John Fortunato with the Jefferson Parish Sheriff's Office told CNN.
Holt allegedly sexually assaulted a woman at gunpoint in May, 2016, but the victim refused to cooperate with prosecutors and the case did not proceed, according to the district attorney's office.
Louiviere had served with the Westwego Police Department since 2015 and left behind a wife and two young children, Munch said. He finished first in his class at the police academy, Munch said, and was a military veteran who served in Afghanistan.
Louiviere is the fourth law enforcement officer to be fatally shot in the line of duty in the United States in the new year. Officers in Little Elm, Texas, Orlando, Florida, and Roulette County, North Dakota, also have been killed this month.