This is an archived article and the information in the article may be outdated. Please look at the time stamp on the story to see when it was last updated.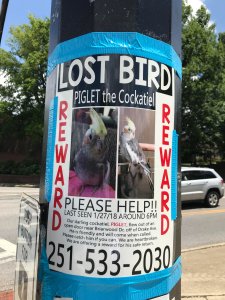 HUNTSVILLE, Ala. — For many pet owners, losing that special member of your family can be a terrible experience. A Huntsville woman and her family are going through just that.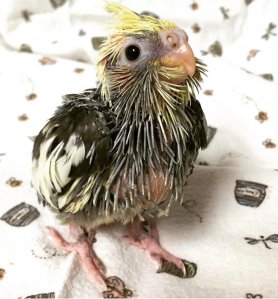 In the cold days of January, Michele Vice's pet cockatiel, Piglet, went missing. While some time has gone by, she hasn't given up hope that he will be found.
Piglet had a rough start in the beginning. Vice says she got him in May of 2017 when he was about three weeks old. She hand fed him with a syringe every four hours and had to keep him in an incubator because he didn't have all of his feathers yet.
Their bond continued to grow and Piglet was with Vice constantly, even flying back to her when they tried to put him back on top of his cage. When she was diagnosed with cancer last year, the little bird brought her comfort and cheered her up on tough days.
Piglet went missing while Vice was recovering from surgery. She posted the sad news on Facebook, and many shared the post to help.
People also told her about similar experiences to help her continue searching.
"I had a lady tell me when Piglet first went missing not to give up hope. Someone she knew here in Huntsville was missing their bird for around six months once," Vice recalled. She was told the bird was later found in New Market, somewhere she thinks Piglet may have wandered off to.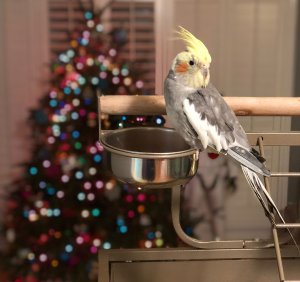 Vice says she understands it can be more difficult to locate a bird than a dog for example because of the distance they could stray from home and their size. She still made sure to put up posters around town, posted online and can only hope her efforts bring him home.
"I know he loved me, I hope he knew how much I loved him," Vice said.
Piglet has partially clipped wings. If anyone sees him, you can call Vice at 251-533-2030.