This is an archived article and the information in the article may be outdated. Please look at the time stamp on the story to see when it was last updated.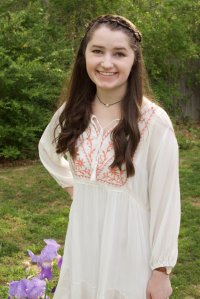 LIMESTONE COUNTY, Ala. - In an effort to honor a young lady that was taken too soon, local Chick-fil-A restaurants will be hosting a #ServeLikeSarah day.
17-year-old Sarah Harmening was killed when a Mt. Zion church bus in route to a mission trip crashed near Atlanta on June 8.
The idea behind this fundraiser is to help a cause that was close to Sarah's heart, the Lottie Moon Fund.
Lottie Moon was a Southern Baptist missionary who brought God's word to China, and continued in mission work until her death. The Southern Baptist community reveres her and she has become the namesake for the international mission offering.
Chick-fil-A sold #ServeLikeSarah t-shirts for the cost of $10 per shirt and they are available for pick up until 6 p.m.
Chick-fil-A locations in Madison and in Athens will be hosting #ServeLikeSarah day on Friday, July 14th. They encourage the community to wear these shirts as an outpouring of love and support for Sarah's family.
All t-shirt proceeds will be donated to the Lottie Moon Fund in the name of Sarah Harmening.