This is an archived article and the information in the article may be outdated. Please look at the time stamp on the story to see when it was last updated.
GUNTERSVILLE, Ala. - One artistic Guntersville elementary student got a big surprise after a picture he drew of President Donald Trump on Inauguration Day caught the Commander-in-Chief's personal attention.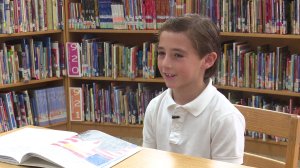 Students at Cherokee Elementary like Kyle Zeisset are up to date on current events.  Zeisset says his teacher Mrs. Sally Campbell gave them assignments to research different presidents. "She always gave us different presidents to research."
Last year, they researched our current leader, "Donald J Trump is number 45." The students started by watching the inauguration and they "wrote down some stuff that we heard from it, and then she said to draw a picture," Kyle explained.
Every student presented their picture, but Kyle's, in particular, shocked Mrs. Campbell. "It's a picture of Donald Trump and the American flag is behind him."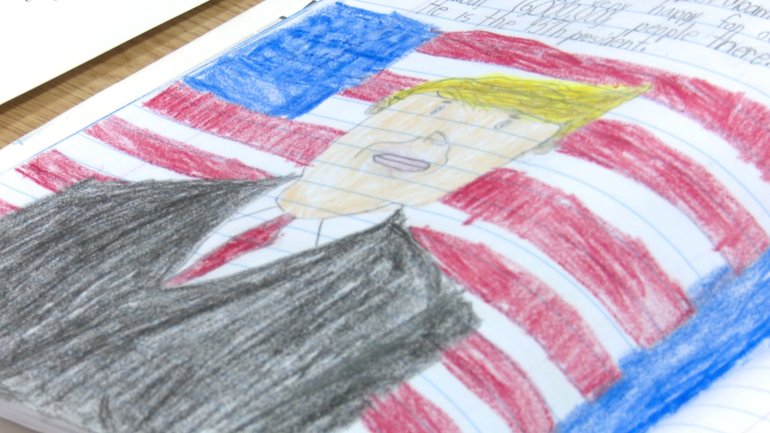 When she saw it, Mrs. Campbell knew she had to make copies of it to send to President Trump himself. To everyone's surprise, they received a special gift from the White House. "I couldn't believe that it came back."
It took a little time but eventually, President Donald Trump wrote him a letter back. "I didn't think it would ever come back. It took over six months to come back."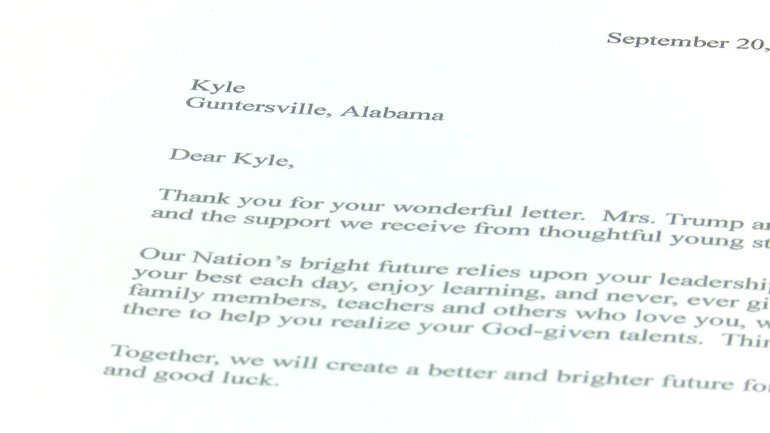 Kyle even shared his favorite part of the letter. "Together we will create a better and brighter future for you and your family."
Will this presidential interaction inspire Kyle to seek the Oval Office for himself? Nah, "I don't really want to be the president. It's too much work." He said he would rather be a scientist instead, but he will continue to admire the seat at the White House from afar.
Thank you Mr. President, for a moment Kyle Zeisset and his teacher both say will be a memory they'll treasure forever.