This is an archived article and the information in the article may be outdated. Please look at the time stamp on the story to see when it was last updated.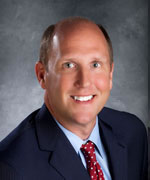 The question is always the same…"Do you miss it?"  My response is always the same…"I love having my calendar back."  It's been eight months since my term ended as Madison's Mayor, and I have truly enjoyed a slower pace centered on family and relaxation.
Don't get me wrong, I miss many aspects of the job. Representing Madison at functions and solving problems with our extended Madison team are just two of the many areas that I truly enjoyed.   I miss the people… acquaintances when I came into office, friends when I left.  I feel privileged to have been given the opportunity by our citizens and I am proud of what our team accomplished.  With that said, I know my decision to step down and focus on family is one I will never regret.
I took a month or so off and retreated to the lake, working on yard projects, painting, fishing, and spending time with our boys and close friends.  I had plenty of time to reflect back over my four years in office and realized how much I had learned, not only about the inner workings of Madison, but also the larger Tennessee Valley.
A couple of months ago at a Sci-Quest board meeting, I was sharing these thoughts with Denise Vickers (News Director and Station Manager at WHNT News 19).  We agreed I had much to share and started talking about how to make it happen.  Eventually we came up with the format of eight interviews centered on business and entrepreneurship with a supporting blog starting July 13, 2013.
I began working on the common theme and series name.  "Lessons from the Lake" and "From Mayor to Mower" were both options, cheesy, but options.  Then it came to me, my insight from the Mayor's seat was a special perspective that few have.  And while my insight might be ideal for one segment, the perspective of the other leaders of our community would be far more interesting.  Thus, "Leadership Perspectives" was born.  This segment will air every Saturday on WHNT News 19 at 5:00 p.m. for the next eight weeks.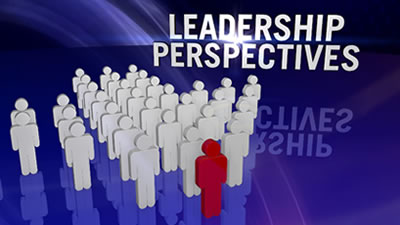 In the coming weeks I will be interviewing community leaders:  Mayor Tommy Battle, Chairman Dale Strong, and Mayor Troy Trulock, among others.  They are managing million dollar budgets and hundreds of people.  They must manage today while planning for tomorrow.  So, how do they do it? Why are certain decisions made?  Where are they headed?  What keeps them up at night?  I plan to pull out this knowledge, allowing the viewers the opportunity to learn more.
We kick off the series this week with my interview by Lee Marshall.  I'll be comfortable being on the receiving end of her questions.  But next week, I change seats, and it is my turn to ask the questions!  Where will we start?  How about with the largest economic driver in the Tennessee Valley?  So… who will be in that seat?  Tune in to WHNT News 19 at 5:00 p.m. on Saturday, July 20 to find out!  We will also post the extended interviews every week on WHNT.com.
Watch the first installment of Leadership Perspectives, posted in three parts: