This is an archived article and the information in the article may be outdated. Please look at the time stamp on the story to see when it was last updated.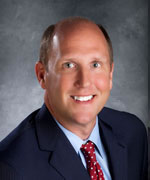 My guest for segment number three of our eight week Leadership Perspectives series was Huntsville Mayor Tommy Battle. We came into our respective Mayoral positions on the same November 2008 day, although he did take the office one hour earlier.
As I look back, my first thought is "thank goodness we buried that hatchet" because we sure needed each other's support throughout our four years. Think about it – we had the swine flu, three separate tornados, two school shootings, an airplane crash, and a major snow storm with nine inches of snow, and those were just the "major" ones. Each was unique, requiring quick tactical response, strategic planning, and multiple assets for support. Previous administrations hadn't always talked… we did.
Our first meeting was a breakfast at Gibson's with County Commission Chairman Mike Gillespie – a meeting scheduled for one hour – which lasted far longer. We confirmed we wouldn't always agree but were committed to being willing to discuss the situations professionally. And when it came to the areas/issues we did agree on we vowed to speak "with one voice", and it didn't matter who took the lead. Then we went to work.
Our number one area of agreement was yes… roads! We added then AMCOM Commander Jim Myles to the mix and defined our primary road requests. From there we went both separately, and together, to Montgomery and Washington, D.C. with the same requests many, many times. And it worked. By the end of our four years we had been awarded over $100 million in new road project dollars.
We also traveled together multiple times to New York and Washington, D.C. to promote our Tennessee Valley and support our military personnel (at AUSA and Quad A.) Mayor Battle and I represented Redstone Arsenal on the week-long Joint Civilian Orientation Conference, a behind-the-scenes look at all four branches of our military. The bottom line is that we worked hard to present a unified vision and voice wherever possible and hopefully it made a difference.
That isn't to say that we always agreed. There were, and still are, several issues where our respective cities differ, where we even compete. When it came to sales tax dollars we were competitors. When it came to TVA "in lieu of tax money" we had different opinions on how the money should be distributed. And there were other issues throughout the years. What I will always appreciate and be proud of is that we would sit down and talk face to face, sharing our perspectives and adjusting as possible. Maybe some of those D.C. folks could take a lesson from that, huh?
Huntsville and Madison will continue to prosper as long as Redstone Arsenal, NASA, and Research Park thrive. Working together on roads and schools while communicating during tough times are a must. Hopefully our actions have shown it is possible to be partners even when you are competitors.
—————–
Watch Paul Finley's interview with Huntsville Mayor Tommy Battle:
See more of our past segments of Leadership Perspectives.