This is an archived article and the information in the article may be outdated. Please look at the time stamp on the story to see when it was last updated.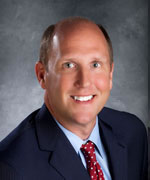 Week six in our Leadership Perspectives series shifts to the West and Mayor Don Kyle of the River City, Decatur, Alabama.  I had not spent much (any) time with Mayor Kyle previously so I wasn't quite sure what to expect.  Having now completed the interview I am amazed at what you can learn when you really aren't trying.
Decatur is Alabama's 6th largest city with a population just under 55,000.   Mayor Kyle was the Mayor from 2004-2008, then lost to Don Stanford in 2008.  He waited until 2012, ran again, and won.  Before the interview I asked him what he had learned after going through that roller coaster.  He joked and said that while in office he should have focused more on marketing, that not enough people knew what they were accomplishing.   Reflecting back to our time as Mayor I realized we had those discussions many times, when and how should we tell what we had done?  Coming from that marketing world, I think we found a good balance.
Sitting on the Tennessee River, Decatur is home to a great deal of industry, including the United Space Launch facility which is one of the largest buildings under one roof in the world.  Working for PB&S Chemical (now Brentagg) as a salesman in the 90's,  I called on most of these industries and learned my way around.  As our boys have grown older, they played soccer at the Jack Allen complex and basketball at Decatur and Austin High Schools.  Like us, other Madison families have learned Decatur is an easy 20-minute drive, and I can be at Decatur High School more quickly (driving the speed limit of course) than Grissom High School in Huntsville.
Yet, with all of that familiarity I still didn't feel I knew Decatur or Mayor Kyle well.  As we went through the interview, Mayor Kyle answered many of the questions with examples of city projects.  I started connecting dots and realized we had some major similarities as Mayor.  When he started in 2004, he realized sales tax was stagnant, and he needed more top line revenue.  They pursued a major retail development and eventually partnered with GBT Realty to build a shopping center anchored by Target.  Wow, wasn't that eerily familiar.  Eight years later the area around that center has "blown up" with retail and the Target center has produced a solid ROI for the city.  I certainly hope that the decisions we made as council and Mayor in 2011 have the same positive results for our citizens.
Mayor Kyle also talked about Decatur's focus on downtown development.  After trips to Chattanooga to learn about their successful downtown revitalization (all elected officials go there to see it – me included) they had worked to secure destination spots knowing more retail (shops and restaurants) would follow.  He named off a bevy of success examples, I welcomed the excitement he displayed knowing he had been a part of that success.  Again… wasn't that eerily familiar.  Our historic downtown Madison is coming to life with more and more destination and retail spots.  Every time I drive by and see a lot of cars,  I smile knowing we had a part in making it happen.
And lastly, Mayor Kyle explained one of his major success projects, Ingalls Harbor which, investing money on front-end infrastructure, allowed Decatur to turn a run-down asset into a top-notch marina located on one of their strongest assets, the Tennessee River.  Residents use it throughout the week; tournaments (bringing in a big overnight stay crowd) are held on weekends.  It is a big win-win as he explained it took a great deal of team work and effort to get it done.  My "ah-ha" moment in relation to Madison wasn't the project, but one of the team players, attorney Kelly Butler.  While interviewing for the City Attorney position she now holds in Madison, Kelly used her work on the Ingalls Harbor project in Decatur as an example of one of her best success stories.  One of the things I miss most about the Mayor's job was our team of department heads and the interactions we enjoyed each day (well, most of them.)
As I close, I again thank Mayor Kyle for his time.  I learned so much in our short time together.  I can tell he feels more confident coming into office this time as he has four years of previous experience under his belt.  That sure won't hurt.  I will make one prognostication… as he and his team complete projects, I bet there will be more "marketing" involved!
Watch my full interview with Decatur Mayor Don Kyle: