This is an archived article and the information in the article may be outdated. Please look at the time stamp on the story to see when it was last updated.
MORGAN COUNTY, Ala. – The Environmental Protection Agency put out health advisories, saying two contaminants, PFOA and PFOS, found in the water from the Tennessee River are putting consumers at risk.
As of Monday night, only two water systems in the state are still under the advisory.  But they are two in our area: West Morgan – East Lawrence Water Authority and the West Lawrence Water Co-op.
The advisory warns that exposure to elevated levels of contaminants can lead to a number of health problems over time, including cancer and birth defects.
Monday the West Morgan-East Lawrence Water & Sewer Authority General Manager, Don Sims, told WHNT News 19 he was in Birmingham working with engineers to find a way to mitigate the contamination in the next 120 days.  However, this will cost in the upwards of $3 million for a temporary solution.
The EPA lowered the acceptable amount from 600 to 70 parts per trillion.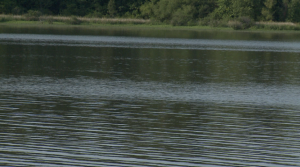 Currently the water authority is working on a long-term filtration system that will take millions of dollars to implement.
However, a federal lawsuit has been filed to truly eliminate contaminants from the water source.   The suit names 3M, Dyneon and Daikin.
"They all have plants close to the water intake for West Morgan-East Lawrence," explained Carl Cole, the attorney representing the water authority and the people impacted. "They have all used these chemicals and discharge their waste water into the Tennessee [River] water."
The suit demands the companies eliminate contaminants from the water.
"Making them get it out of the water and the people that have been injured by it, that have health consequences, making those people whole," said Cole.
The health department urges expectant mothers to refrain from drinking the water, and nursing mothers to drink bottled water.  Additionally, they urge all people to consider other sources of drinking water. Health issues are caused by long-term exposure.
"I guess the ultimate question is, what gives 3M the right to take a natural resource out of the Tennessee River that's in pristine condition, contaminate it and put it back in the Tennessee River?" stated Cole.
3M answered the lawsuit with motions to dismiss the lawsuit last October.
It also gave this statement to our news partner at al.com saying:
"3M believes there has been no harm to plaintiffs' property due to the mere environmental presence of these materials."
According to the water authority general manager, Sims, there is no regulation, penalty or fine for the health advisory.
The quick fix filtration system should be in place in the next 120 days and they are working on a multi-million dollar long-term plan in the next two years.